Industry Insights
Crazy cool landscape idea
It's been said that ideas are a dime a dozen but it's the execution that counts. Certainly true words in the case of this landscape project in the centre of Paris, France.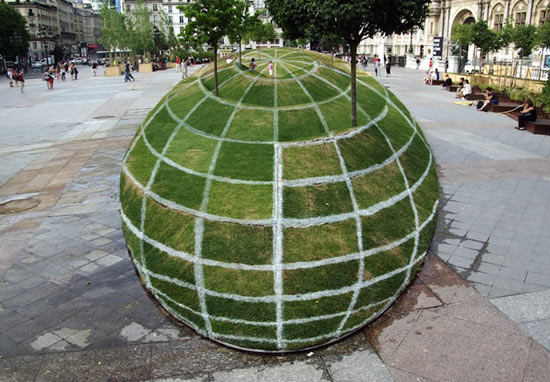 The idea of a 330 ft (100 m) long optical illusion of a grass globe probably sounded pretty cool when French artist François Abélanet conceived the idea, but making it happen was a whole different world.
Working out the anamorphic design, a form of 3-D illusion that you only understand by viewing from a certain angle, took planning that even physicists have a hard time explaining. Then approximately 90 gardeners worked for five days, bringing in thousands of pounds of soil and sod, to create the installation.
Check out these images below to see how it came together, and how it works.
Not a bad example of a challenging landscape idea impressively executed. So the next time your client asks for a groundbreaking design – give them the world.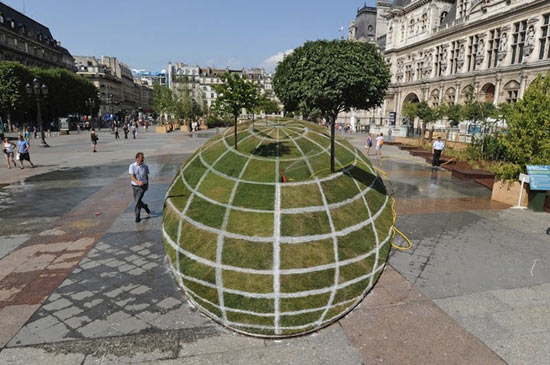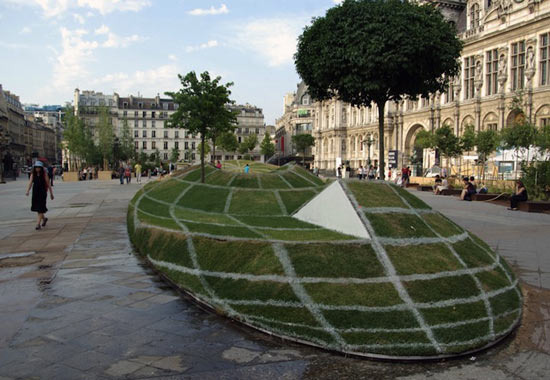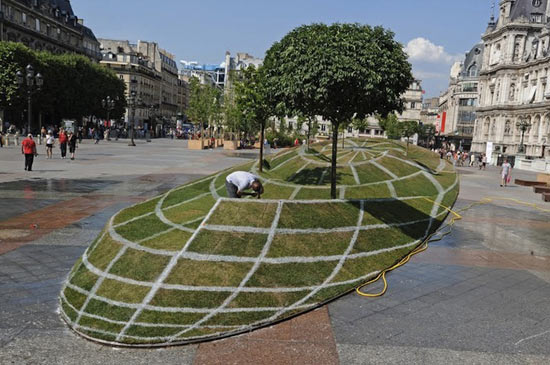 View of the construction process.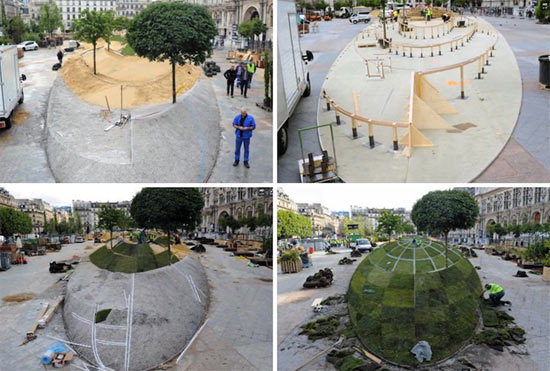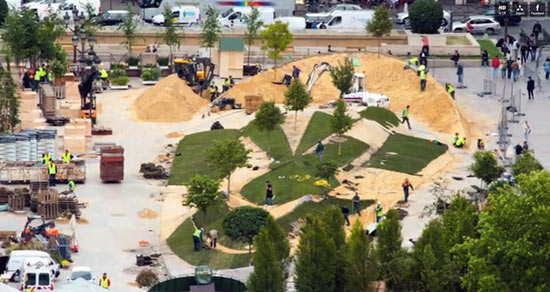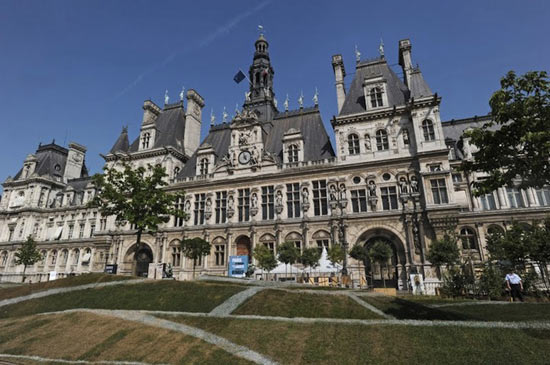 Click here to see more of François Abélanet's landscape art.
Photo credit: Mairie de Paris / Deborah Lesage via [Paris], [Designboom], [Gizmodo]