Services
Attract ideal clients and top talent with a brand you can be proud of.
Get a deeper understanding of who you are, what you do and why it matters so you can attract your ideal clients and convert them into loyal customers. Exciting opportunities await when you create a powerful brand!
Schedule a call
Consulting
Clarify who you are, where you want to go and the tools you'll need to get there
The details and demands of day-to-day operations tend to obscure the big picture and make it difficult to see what really sets you apart from the rest. When you take a little time to stop and think about what's working and what isn't it makes your next steps crystal clear.
Brand Discovery Audits

An audit of your current marketing plan will reveal what works and what doesn't. You'll receive our observations, recommendations and suggestions for how to reach your goals.

Positioning & Strategy

Create a unique brand and identity that represents who you are and helps you stand out from the competition. Reach ideal clients, improve word-of-mouth referrals and attract talented recruits to your team… moving you from bland to powerful brand!

Customer & Employee Experience Mapping

Gain vital insights into what customers and employees are saying about your company and learn how to use this information as part of your business strategy.

Core Statements

Get a deeper understanding of who you really are, what you really do and why it matters. Once you have clarity you'll be able to cut through the clutter and connect with the people who matter. And they will LOVE you for it.

Mission, Vision & Values

Mission, vision and values aren't just fancy statements to print in your brochure. Getting real about your purpose focuses your energy and empowers you to make decisions. It helps you find the right customers, inspire your staff and attract new talent to your team.
Schedule a Call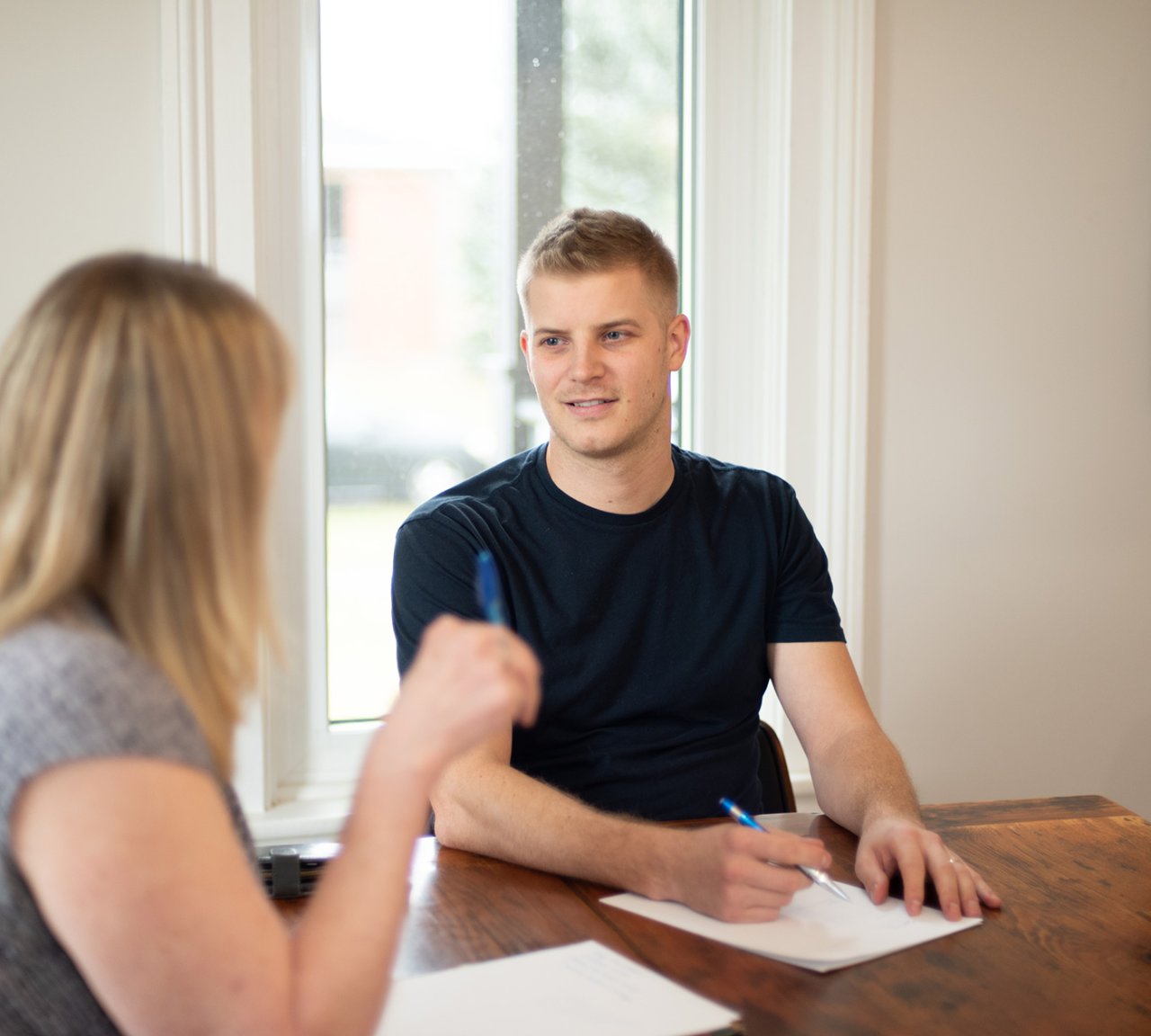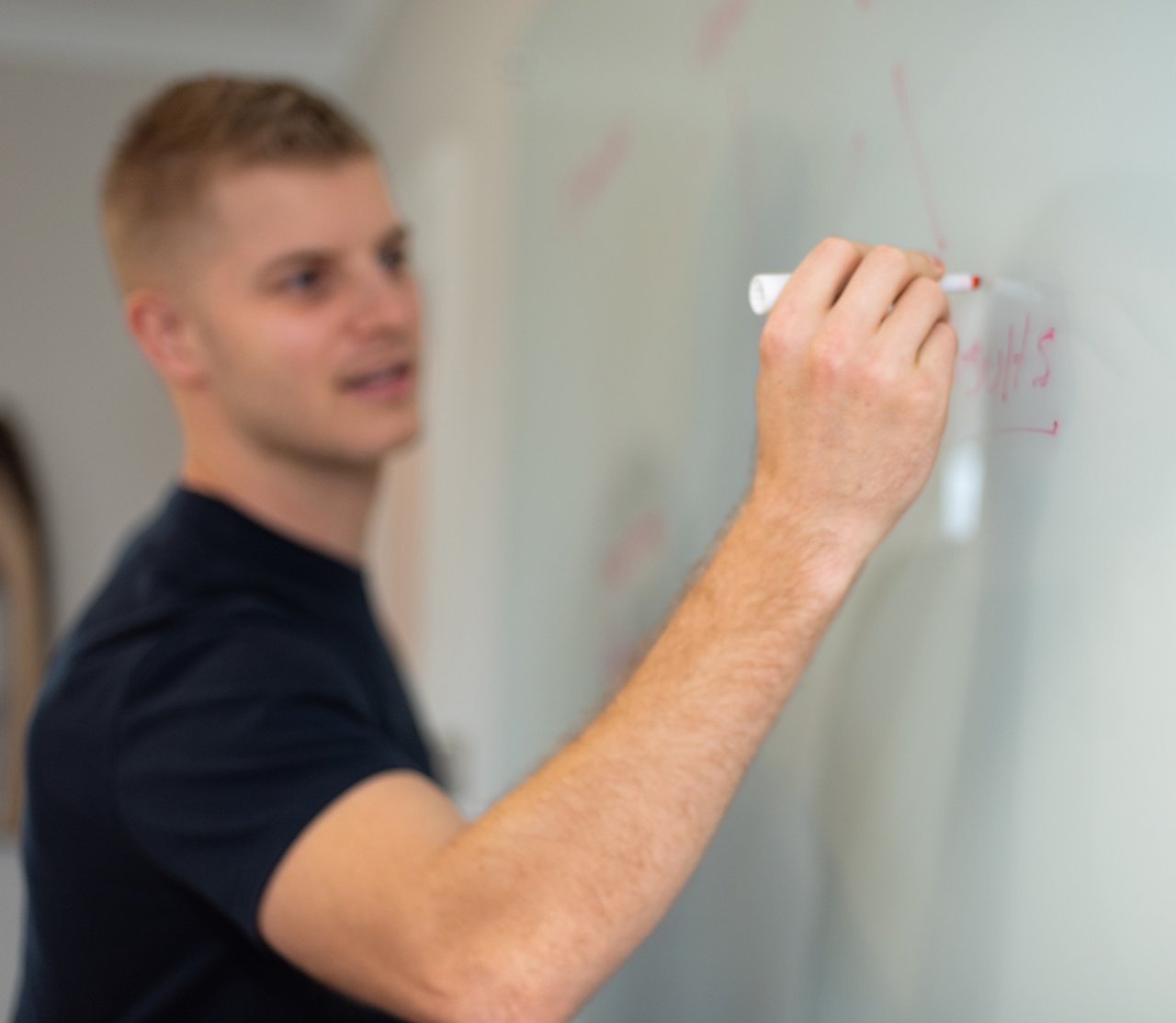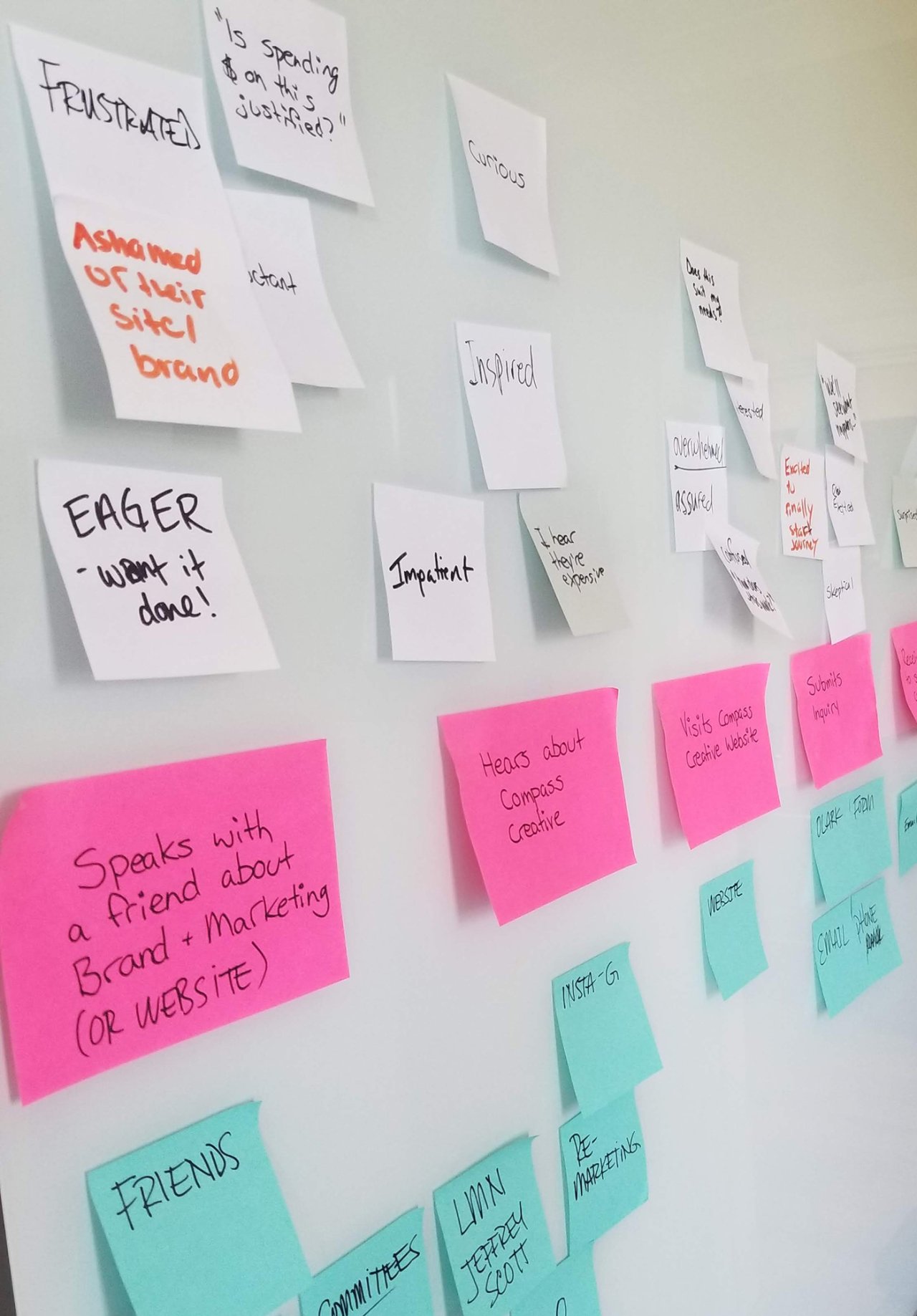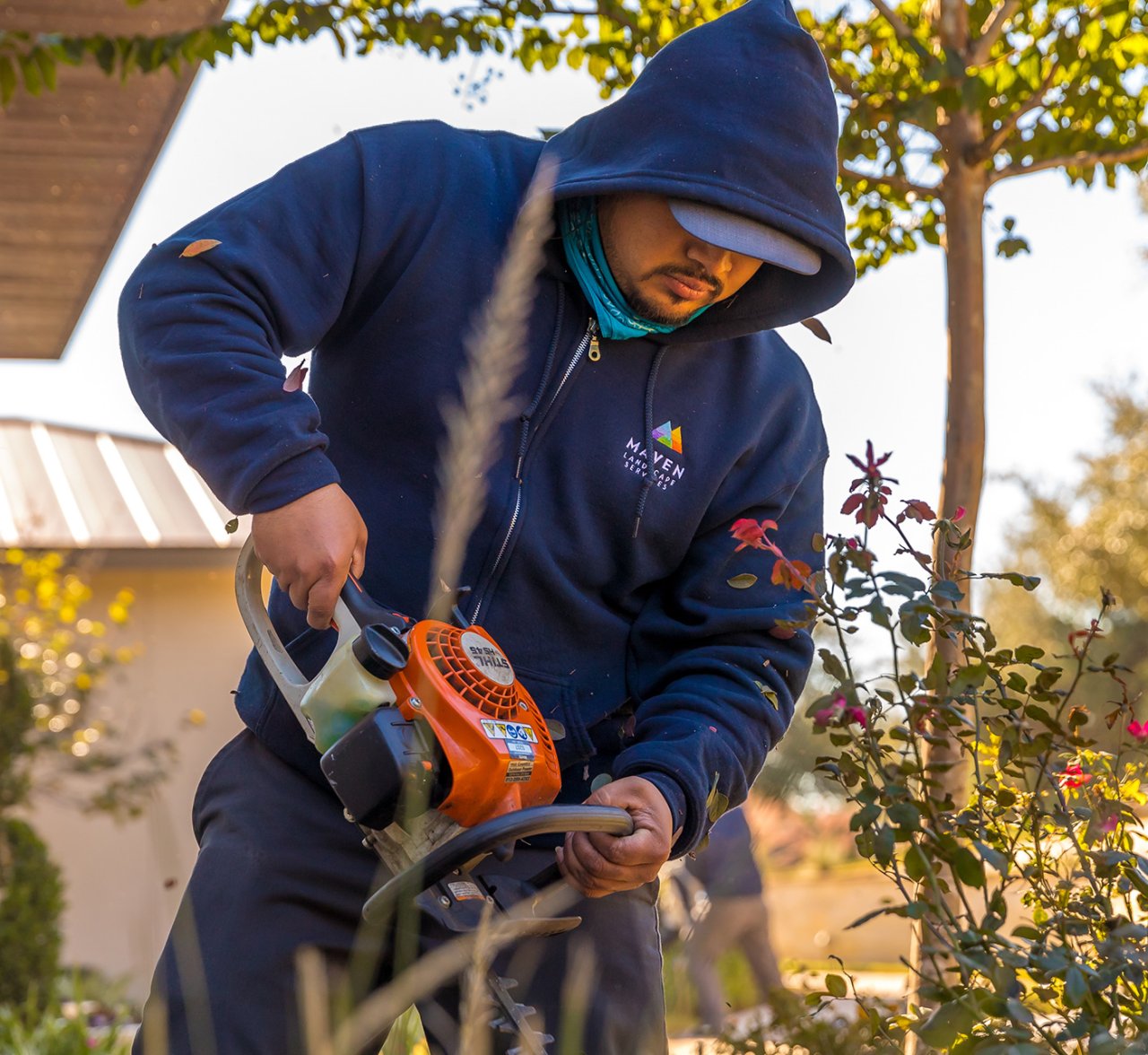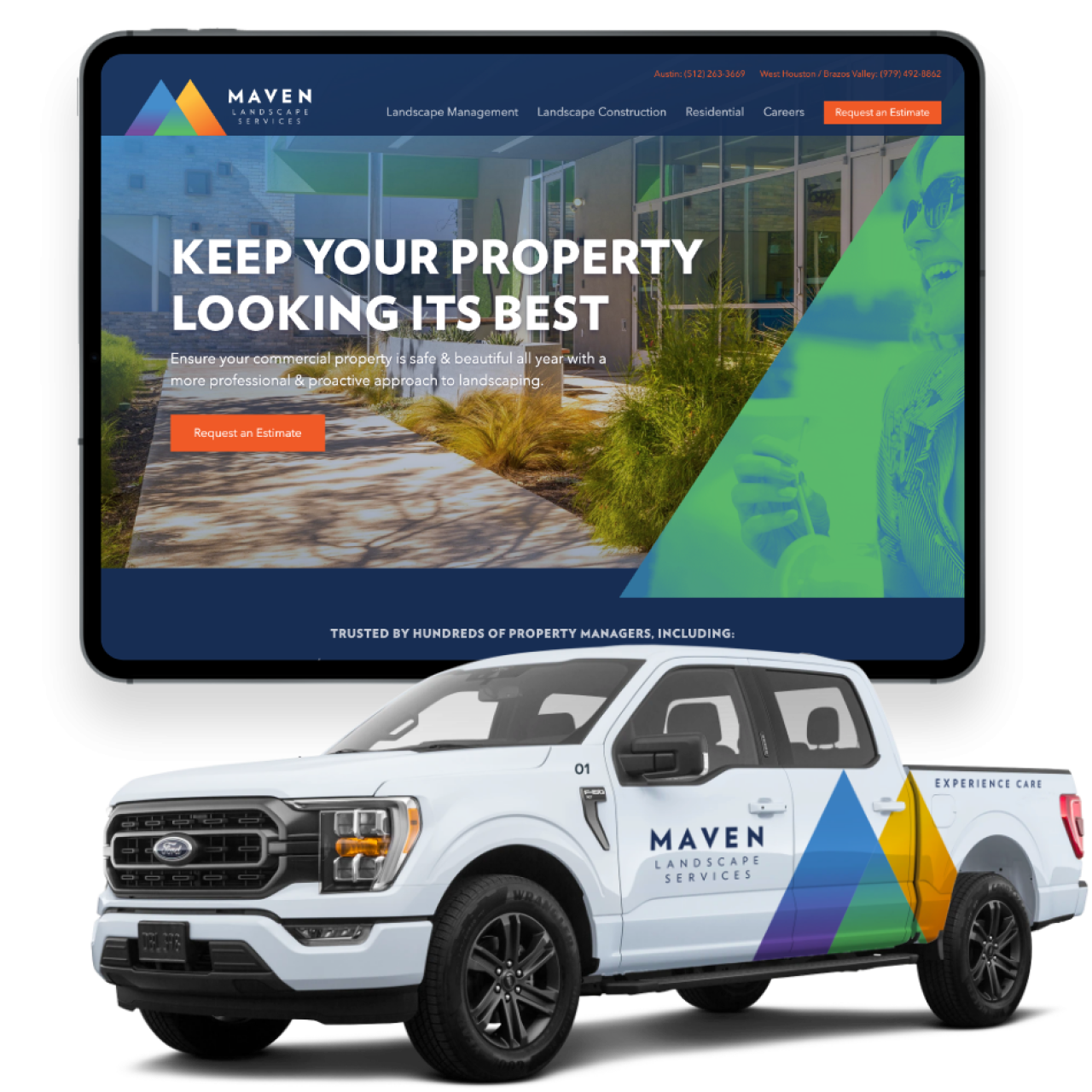 "This is the best thing anyone's ever done for me!"
Brad Tatum, Maven Landscapes
Consulting
Craft your message and build an awesome brand
Branding is about more than having a pretty logo — it's how you tell your story, how you engage with people and how you deliver meaningful, memorable client experiences. Attract more ideal clients with a clear, compelling message and a beautiful, memorable brand.
Messaging & Brand Story

Sharing your story with others requires some care. Your message needs to be clear and concise to connect with people who are short on time and long on options. Distilling your message to its core meaning is challenging — but essential for the growth of your business.

Logo Design & Visual Systems

A professionally designed logo grabs attention and is a visual representation of your brand identity. We'll create a comprehensive visual system to develop your brand's visual "voice" — choosing the colour palette, fonts and other means to help you "dress the part".

Brand Manuals

Create clear parameters for your brand to manage consistency across multiple locations, vendors, suppliers and a wide range of platforms.

Brand Assets

Multiple exposures to your brand helps customers identify who you are, makes you memorable and builds trust. We'll help you invest in the brand assets that get results. Consistency is key.

Brand Launch Plans

Launch your new brand effectively with a coordinated rollout plan that informs your team, educates existing customers and generates excitement in the marketplace.

Websites

You don't want a website… you want customers. But before your customers become your customers… they're online. You should be too. Your website needs to be a powerful expression of your brand, provide a platform for your marketing efforts and make it easy to connect with potential customers.
Schedule a Call
"Partnering with you has been one of the best decisions that we've made!"
Pam Dooley, Plants Creative Landscapes
Photography and video
Great images sell. Show your work in the best light
Put your best foot forward with professional imagery that's emotionally charged and inspirational. Landscaping is a highly visual service… make sure to show your potential customers what they can expect when they work with you.
Photography

An image is worth a thousand words. Yours should leave them speechless. Show off your work in the best possible light and highlight your team.

Video

Tell your story in the best possible way with professional videos. From brand story videos and feature projects highlight reels, to customer testimonial videos and recruitment videos we'll help you immerse your audience in a story they can't resist.
Schedule a Call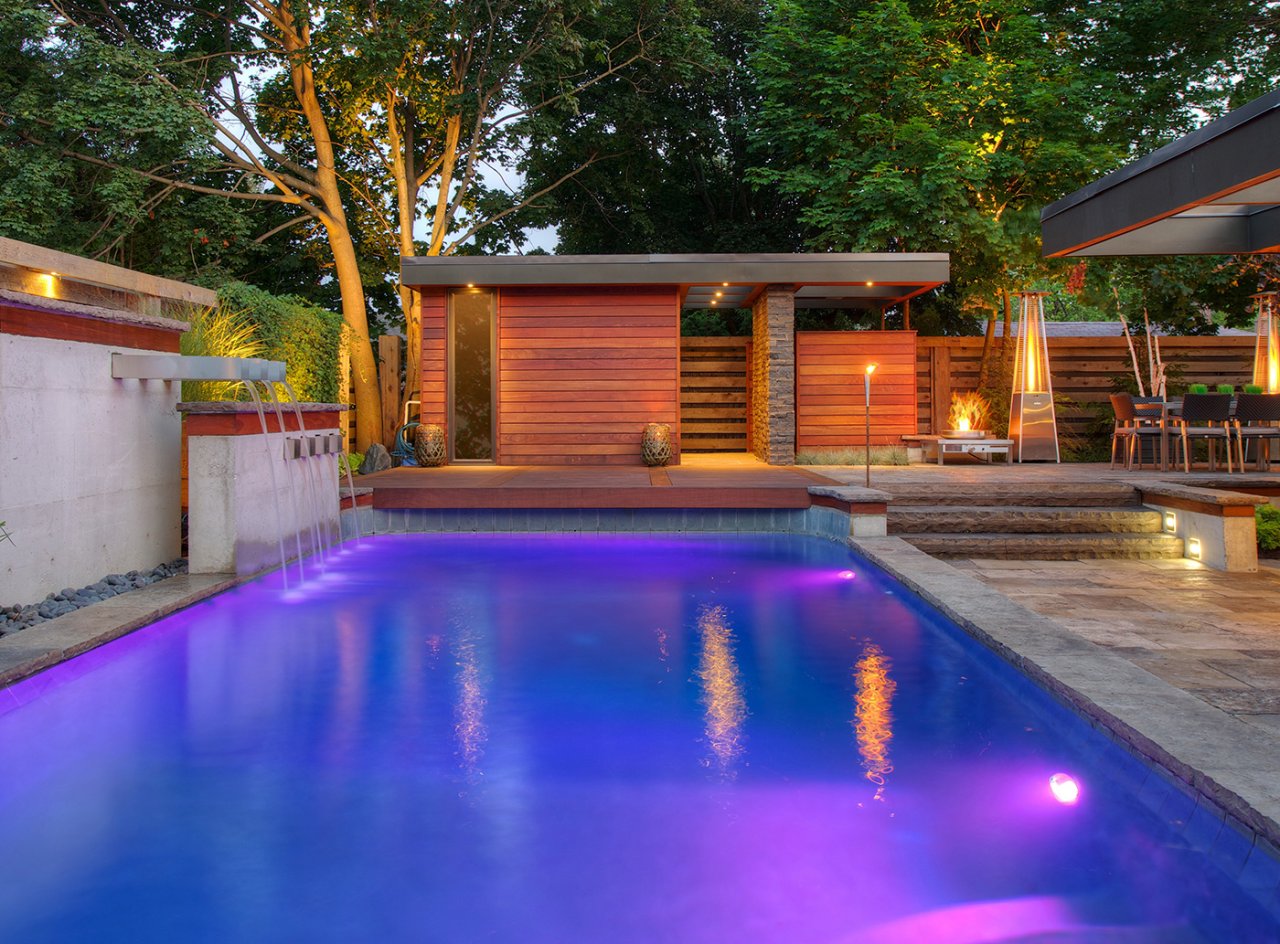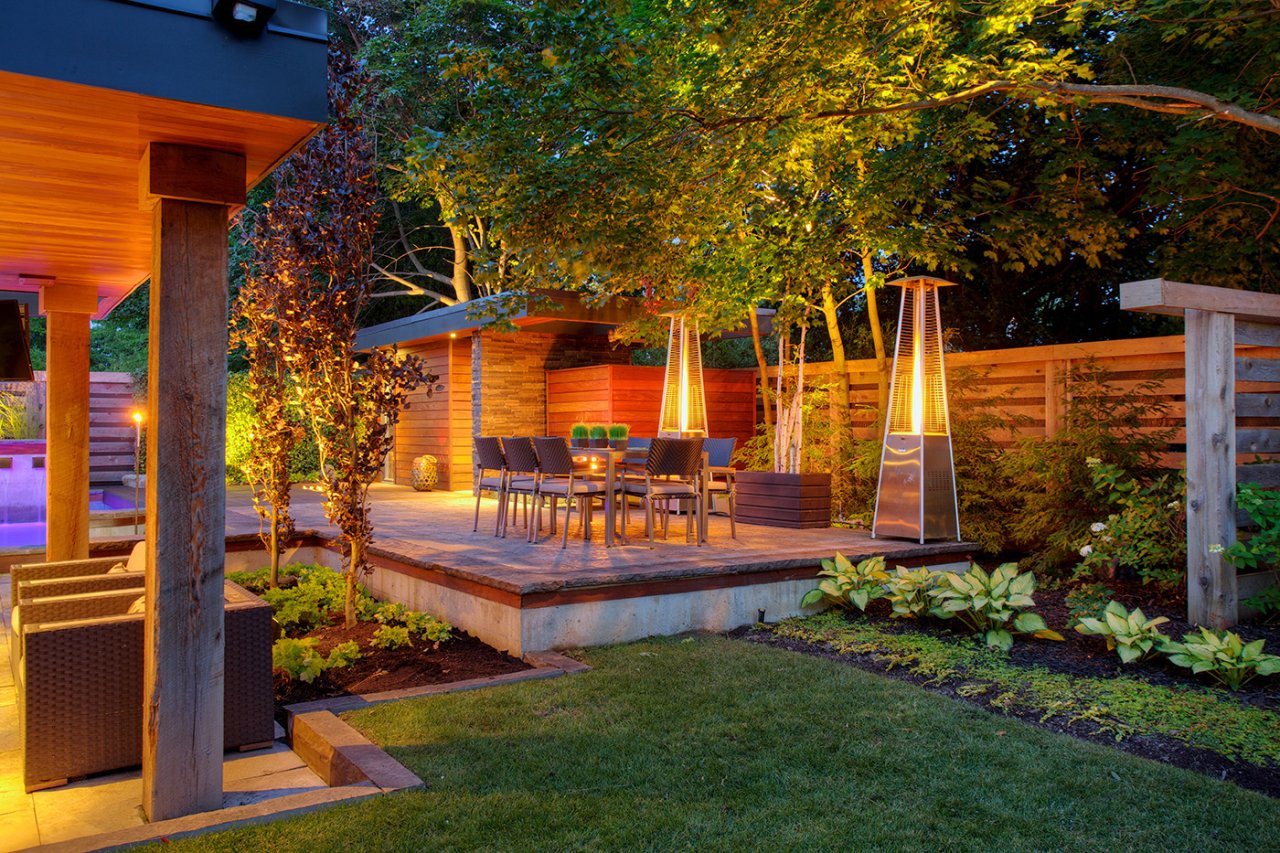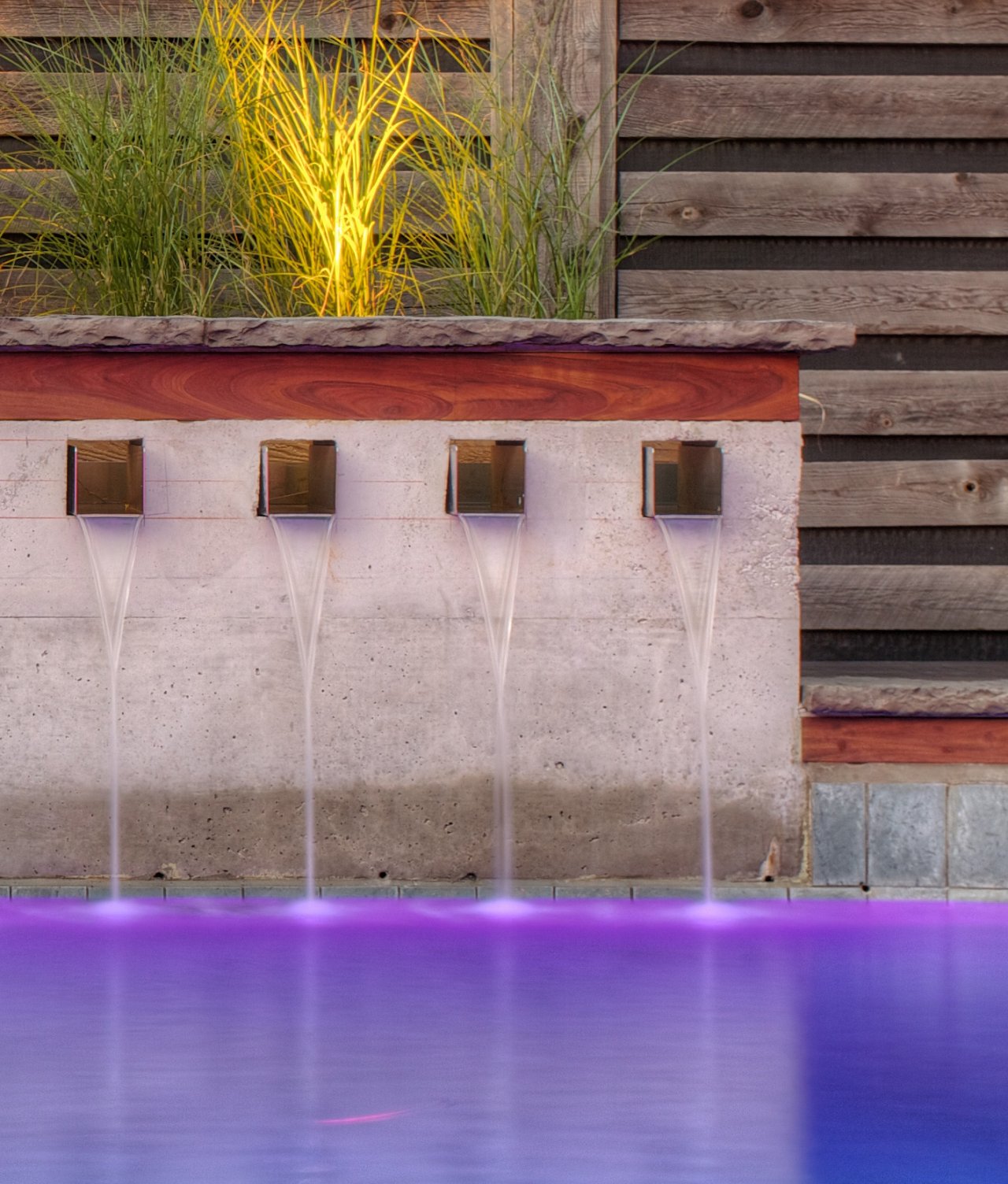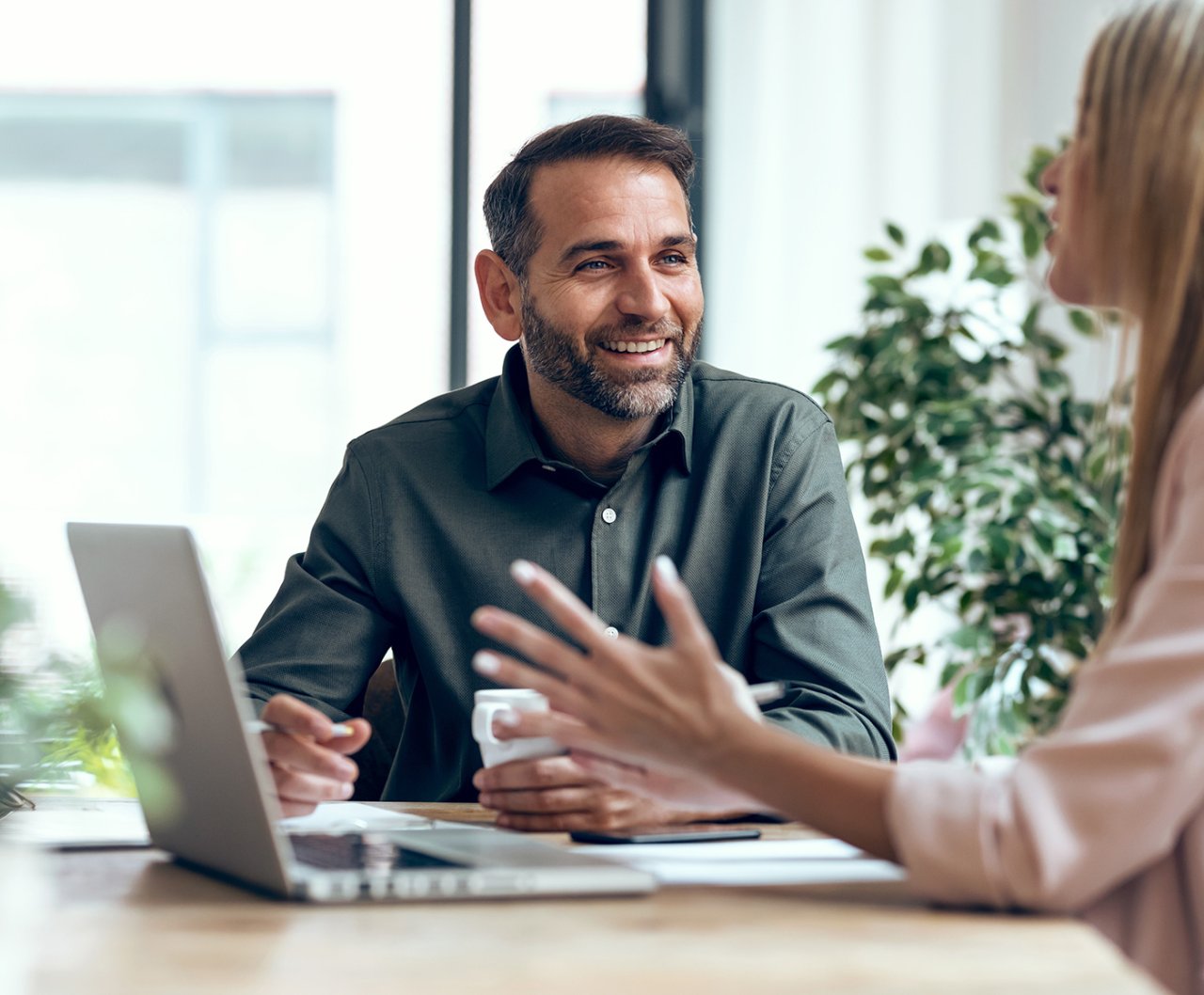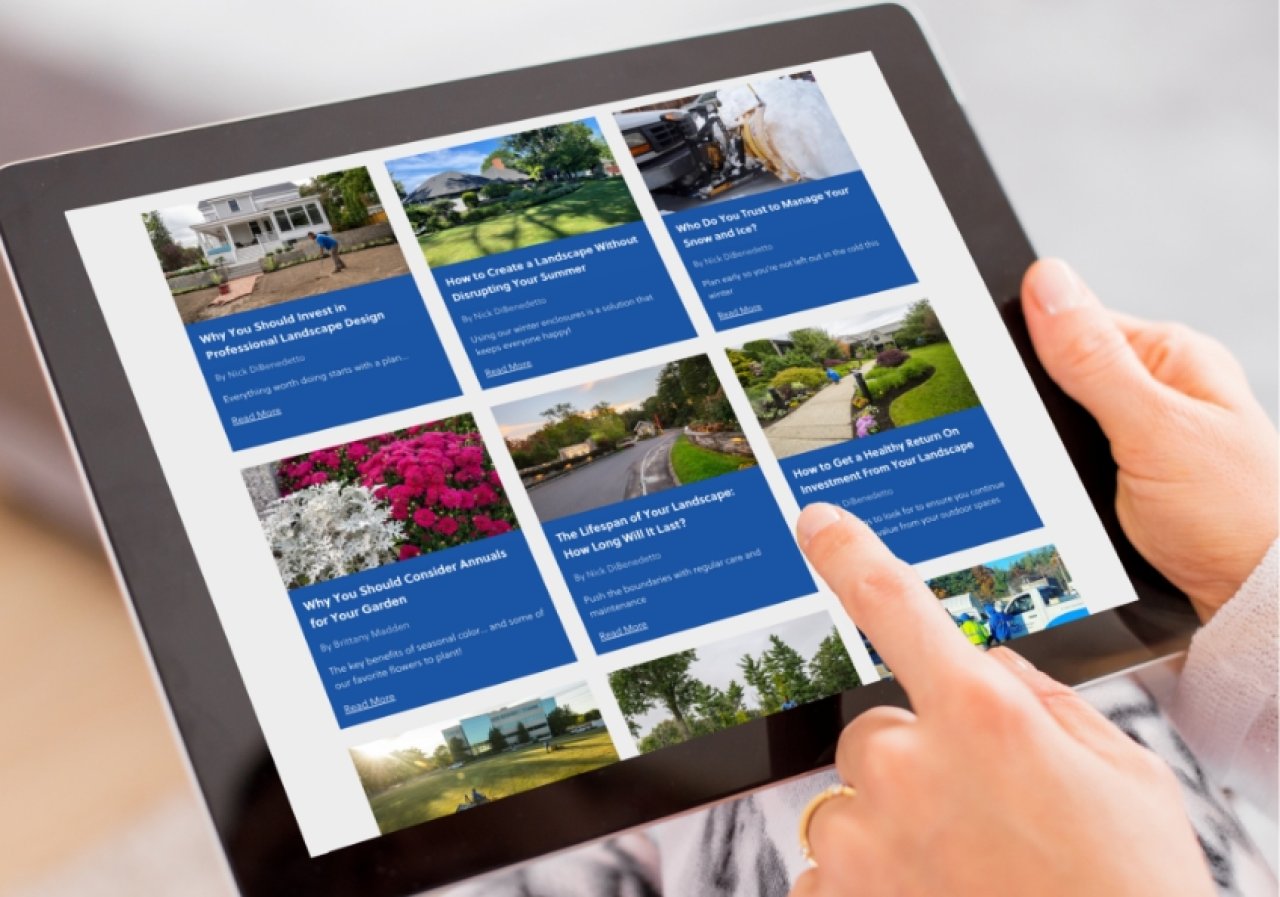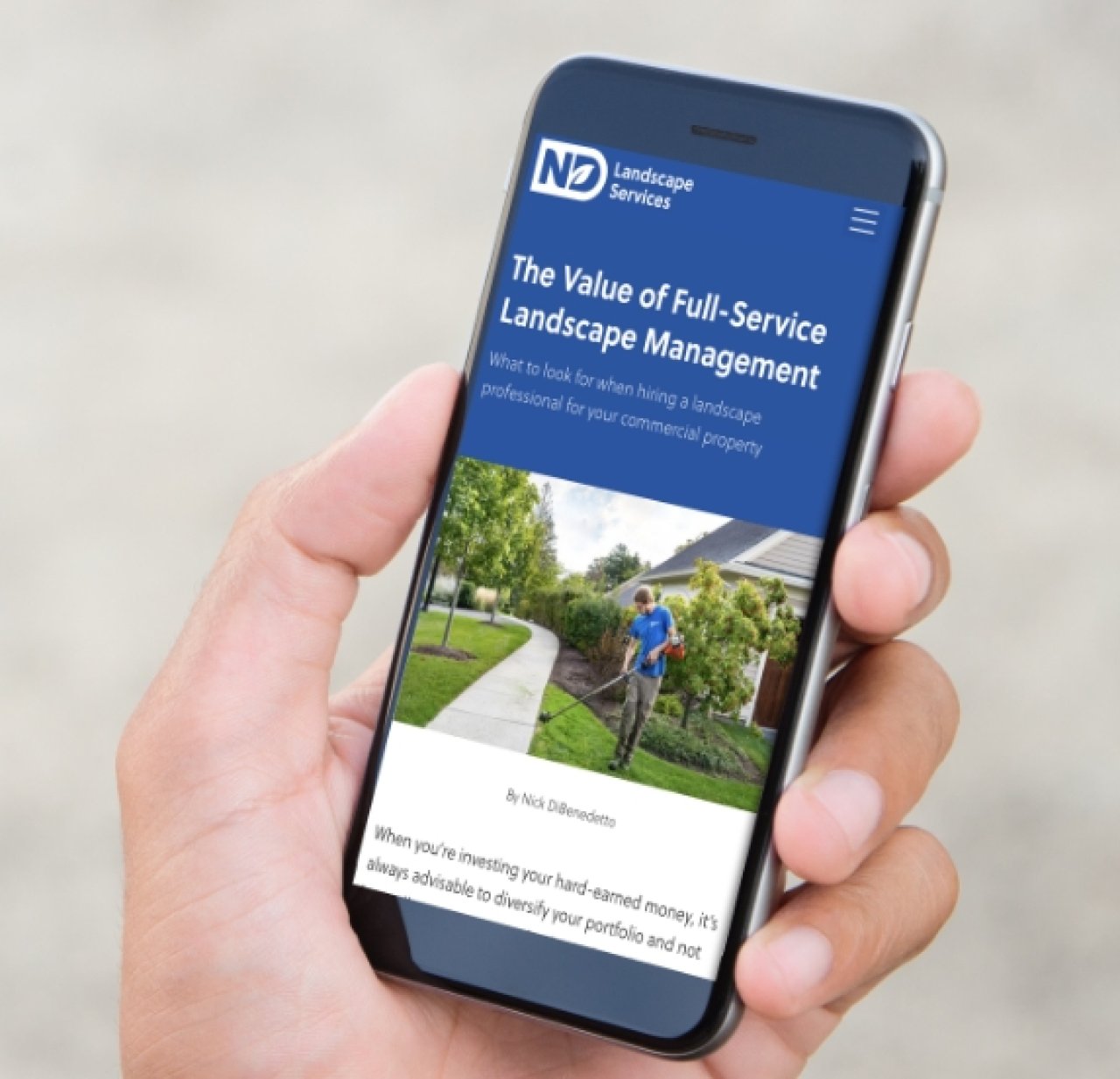 Marketing
Build a plan that puts your brand in front of the right people
Marketing is where the rubber meets the road. Your brand is how you present your business to the world, and marketing makes sure your message is seen by the right people — and compels them to take action.
Marketing Strategy, Planning and Reporting

Work with us to develop and implement extensive, detailed plans outlining your marketing strategy. Monthly reports based on actual metrics give you confidence that your strategy is working.

Content Marketing

Share relevant articles, videos and other content to attract and engage with your ideal customer. A solid content strategy establishes you as the expert, increases brand awareness, builds trust and keeps your business top of mind.

Social Media Management

Show up where your customers are online and engage them in a meaningful way. We'll help plan, create and manage a consistent voice across a range of platforms.

Online Advertising

We'll help you make targeted, informed decisions about your online advertising so you don't waste precious resources on strategies that don't work.

Recruitment Marketing

You'll discover how to attract top talent to your team using our fresh, bold approach to recruitment strategy.

Search Engine Optimization

Use keywords to support your content and drive traffic to your website so you can take advantage of organic search engine results. This moves your content further up in the search engines and establishes your authority.
Schedule a Call
Working with us is easy
Our process is both simple and effective so you get results without spending all your "free" time marketing your business.
See our full process
Three simple steps to position your small business brand for success.
Our process is both simple and effective so you get results without spending all your "free" time marketing your business.
1
Find out what is and isn't working
Get a deeper understanding of who you are, what you do and why it matters. We'll help you figure out what's working, what's not working and what you need to develop next.
2
Develop a clear, attractive message
Stop confusing your customers. Move people to action through creative storytelling and beautiful design.
3
Land better clients
By developing an effective marketing plan you'll help more ideal clients find your brand of awesome, close more deals and grow your business.
Ready to grow your business?
Don't want to wait any longer? Call Jason Bouwman at 289.656.1444 ext 11 or email him directly at [email protected].
Please provide us with a few contact details and we'll get back to you right away to schedule a call. We're looking forward to working with you!
Landscapes by Terra
Marysville, Ohio