Industry Insights
iPad joins the face-to-face meeting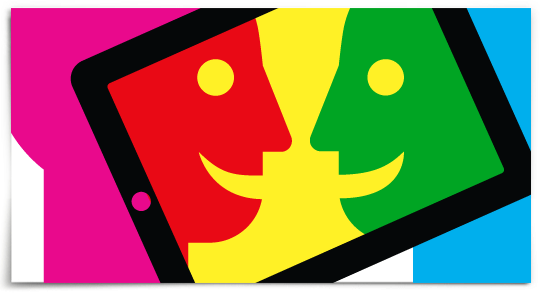 We are probably just weeks away from another of Apple's signature product reveals. Up next, it is expected that Apple will unveil an update to the hugely successful iPad 2. The device that no one saw a need for, but now can't live without, has defined a product category that hardly existed two years ago. In that time, Apple has sold over 55 million iPads, making it their most popular product launch to date – an amazing statement when you consider the iPod and iPhone are included in that statistic.
When a new device is adopted by the business community, a new set of questions need to be asked. Are these tablets only for people with too much money and too much free time? Are they just indulgent time wasters when we should be more concerned with things like hitting sales targets? Do devices like the iPad make "old school" meetings in person a relic of an antiquated business era?
The answer to those questions is no. In fact, instead of eliminating them, we see the iPad as a tool that could significantly bolster the face-to-face meeting.
Now, just to be clear, our goal is not to boost iPad sales. We all know Apple doesn't need our help there. Based on the sales numbers, it's safe to assume many of you already have one. It may even already be your office on the go (as it covers almost everything a laptop can do). But have you considered its uses as a communication tool with your customers? It makes an ideal entry into customer meetings once trust and fit have been established and the discussions turn to idea pitching and planning.
The Portable Portfolio
Maybe you're a landscaper. Maybe you're a home builder. Or maybe you just have a great product that you are trying to get people excited about. One of the best ways to do that is through visuals. But our world is a visually distracting place. We need to eliminate as many distractions and roadblocks as we can just to connect with our audience, to even have an opportunity to excite them.
With the iPad, you're halfway there. Physically, the iPad is all screen. No hardware or buttons to distract – whatever you are presenting becomes all that your customer sees. And of course, there's no need to turn down the lights, so your connection with your potential customer is maintained. You even amplify the interaction by putting the controls directly in their hands. Simply place your best photography and video in an album on your iPad and let your customers zoom into and scroll through all your show-stopping shots.
The Digital Sketch Pad
For many, being able to quickly sketch down designs and ideas while having a conversation with a customer is an important part of the meeting. As you draw you get instant feedback on the direction and scope of the potential project. With some great 3rd party apps and a stylus for drawing, your iPad now becomes an impressive sketchpad that never runs out of paper. Prefer to draw plans on graph paper? Most sketch apps have it. When you're done, it's as easy as emailing your sketch to your designer or to your client to get the ball rolling on the project. Your iPad will place your sketch in an email. Just enter the recipient name and send. To show you how naturally the iPad can fit into your sales meeting, we shot, sketched and assembled a quick video (below).
As many businesses are spending more of their marketing budget on the web and social media, it's important to remember that a genuine face-to-face meeting can still be a powerful and essential touchpoint and one that has a lot room for innovation. In fact, we don't see an end to the face-to-face meeting any time soon. People still want to connect without a screen mediating the encounter. Sure, technology helps us meet across distances more efficiently than ever, but the oldest form of communication, the face-to-face meeting, will remain the gold standard for strong working relationships.
In developing this article, we researched some sketching apps and styluses that you can use with the iPad. Here are a few of our recommendations.
Sketch Apps:
Bamboo Paper (Free) is a simple note taking and sketching app that basically works like a Moleskine notebook. Choose between plain, lined or graph paper and a limited number of pen sizes and colours. What it lacks in variety, it makes up for in simplicity and ease of use.
For the serious artist, Sketchbook Pro ($5.00) can be used to turn a rough sketch into a polished piece of art. A wide variety of brushes, colours and textures are available, as well as layers and opacity adjustments.
Styluses:
Wacom is a pioneer in the digital sketching industry and it shows with their Bamboo Stylus ($30.00). It's slim, yet weighted to feel substantial. They've balanced the stylus so it feels a lot like a regular pen and designed it with writing and sketching in mind.
The Just Mobile AluPen ($20.00) is a chunky stylus that was made to be comfortably held while sketching. Because of its thickness, it can be held close to the tip and still feel natural and comfortable.
There are many more app/stylus combinations out there. If you have one that works well for you, feel free to share!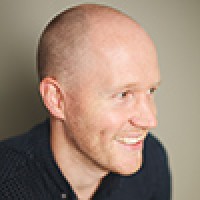 Written by Joel Reynolds
February 6, 2012