Industry Insights
Launch of Mike Fisher's website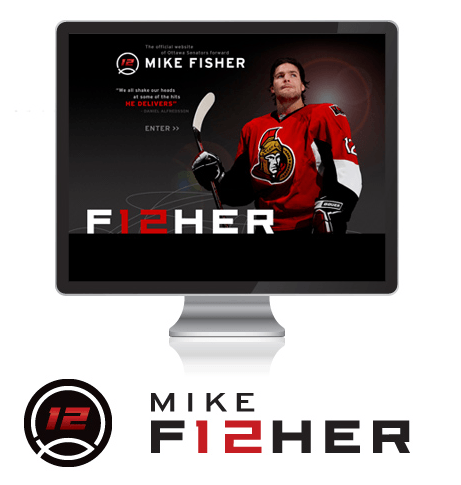 We are pleased to announce the website launch of NHL forward Mike Fisher. For those of you who don't know, Mike is a veteran centre for the Ottawa Senators hockey club. Mike needed a website both to provide his fans with unique content and to increase awareness for the charities he has chosen to work with.
At mikefisher.ca, fans can read the latest news, get up-to-the-minute stats, watch highlight-reel goals and get insight into Mike's life, both on and off the ice. Developed in conjunction with the site were two logos, both of which integrate Mike's jersey number, 12.
We invite you to be one of the first to take a moment and learn more about one of the most exciting players in the game of hockey! Visit www.mikefisher.ca.