Industry Insights
Local builder gets extreme makeover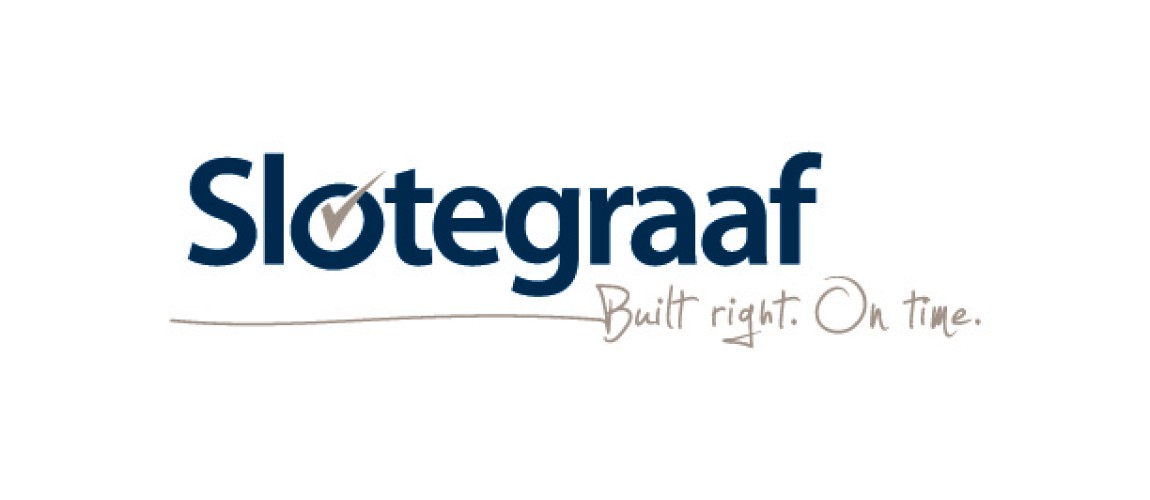 Slotegraaf is a fine home renovator and builder in the Cambridge area with that rare quality in a contracting company – a really good reputation. The family-owned company approached us this past year to help improve their online presence. However, it quickly became clear that our help was needed not only to build an online presence, but to build their brand and business as well.
Insight before website
Our brand audit revealed a dated, generic, and somewhat inconsistent brand message. Consultations, research and client surveys uncovered a much different story – this was a trusted company that could be consistently counted upon to build homeowner's visions right. And on schedule.
Telling the Slotegraaf Story
Our recommendations were for Slotegraaf to narrow and define its positioning and articulate its mission and vision. From here we developed a complete brand identity for Slotegraaf including new logo, messaging, website, vehicle and site signage, new portfolio photography and various collateral materials.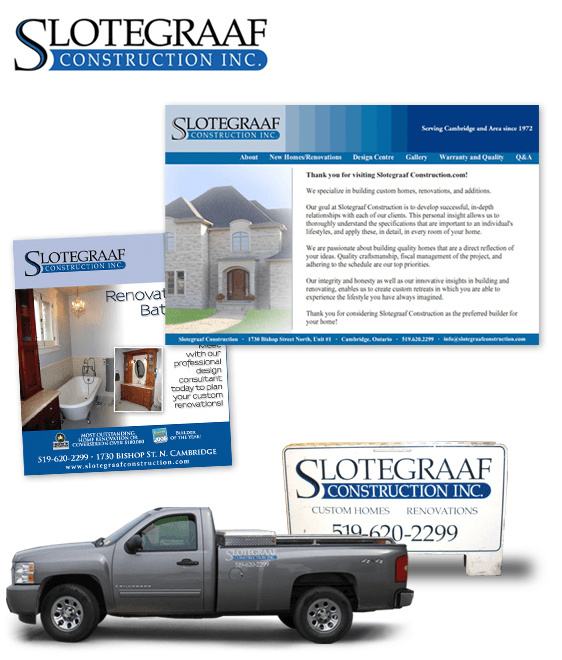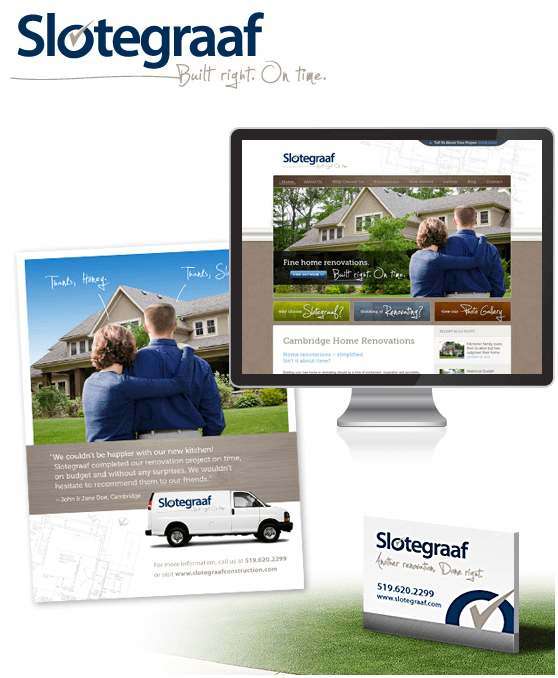 We developed a tagline that easily connects with consumers. "Built Right. On Time." reflects the straightforward professional culture which places an emphasis on the customer's experience.
Homeowner needs are also front and center on their new website, launched this past week. It features the right balance of information, visual interest and logical navigation based on visitor concerns. The clean design allows the rich photography to shine – an essential component for websites in the home building/landscaping industries.
A notable feature on the website is their new blog, designed to be easily managed by the client. The blog will provide added site info and drive search results. Uploading text and images in the future is now a simple process for internal staff. Automated styling and formatting means minimal programming knowledge is required by the client and the beautiful layout and look will be maintained – including the enlarge feature for images.
A quick look back on how Slotegraaf Construction has evolved (see before & after above) shows a company that has gained a visual voice that now more accurately reflects their promise and reputation.
Our clients admitted that they were skeptical at first. But in retrospect they noted that the rebrand process gave them a greater focus on their areas of strength. The new identity has improved their confidence. Reports of suppliers, clients, and staff quoting the new tagline is also an indicator that the Slotegraaf story is connecting and spreading. That's some great news to begin the new chapter in the brand story of this company.