Industry Insights
A Little Perspective on Our Work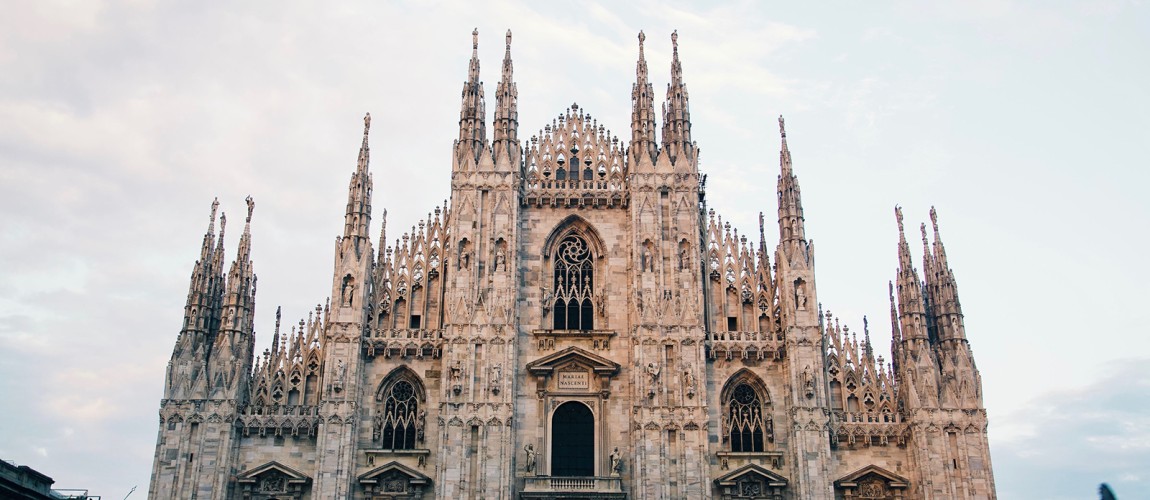 A man once happened upon three masons at work laying bricks, and as he approached he asked the first,
"What are you doing?"
Without looking up, the first mason said,
"I'm laying bricks."
The man asked the second mason,
"What are you doing?"
The second mason replied,
"I'm building a wall."
The man asked the third mason the same question.
"What are you doing?"
And the third mason, carefully setting another brick in its place, said,
"I'm building a cathedral!"
They were all doing the same thing. But while the first man had a job and the second a career, the third man had a calling. The difference was a result of perspective!
Looking back, as we all tend to do at this time of year, is an opportunity to gain a little perspective on life and on our work. We can be so focused on the task at hand each day, and so focused on those tedious and repetitive details, that we can miss the grand and glorious result that our daily work is producing.
Each year our design team produces a short video that showcases all the work we've done in the past year. This video is always a highlight for me, as the hard work of our team and the trust of our clients is packed tightly into one minute. It's a little overwhelming to watch — and I find myself watching it at least ten times just to see everything — but I get goosebumps at the end. I whisper "wow!" under my breath.
In the moment, we're setting type box after type box and revising draft after draft of writing. We draw sketches, shoot video footage and edit photo after photo. We take phone calls, meet with clients, schedule projects and write line after line of code. But when we step back, we see what we're really doing is creating beautiful, meaningful and engaging brands for our clients. When we allow ourselves to step back even further, we see our work contributing to something even bigger yet — by doggedly pursuing clarity and beauty and truth each day, we're hard at work redeeming the stories we tell in the marketplace.
Your work is like that too. All of us are craftsmen trying to perfect our work and get the details just right. It can feel like a tedious grind at times but consider the end result. Take a moment to reflect on the bigger mission you're on and how your daily work, like tiny brushstrokes, is being added to a magnificent masterpiece that's bringing joy to your fellow man.
Please take a moment to watch our short video and appreciate all the great brands our team have crafted this year. And on behalf of all of us here at Compass, let me say "thank you!" for trusting us with your stories, your dreams and your continued success. We don't take it lightly!
Have a blessed Christmas in celebration of our Saviour's birth — the one in whom and through whom all things hold tegether and have their meaning. Enjoy some time with family friends and loved ones. We hope you have the opportunity to rest a little, reflect a bunch, and get a fresh perspective as we head into the new year!
Sincerely,
Jason Bouwman
P.S. The Compass studio will close at end-of-day on Tuesday, December 24. We will open again on Thursday, January 2. If you happen to have an emergency during our office closure, please feel free to email me directly at [email protected] or call 905.978.3479.