Industry Insights
Does a contractor really need a vision?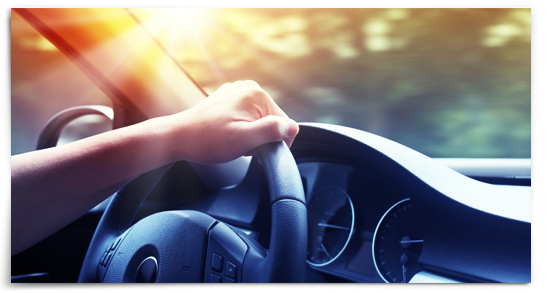 You'd probably agree that having an unimpaired view of where you're headed is wise. Well, there is virtually nothing that impacts the success of your team, the effectiveness of your marketing and the growth of your business as a whole more than having a clear vision. This doesn't only apply to Fortune 500 companies and large global brands. It pertains to every business – even very small businesses. So if you're a craftsman, contractor or landscaper…read on.
A truly valuable vision statement
A key factor for success, regardless of the size of your organization, is a clear vision. But there is a catch. The vision must be compelling to more people than just you. Instead of thinking of things only you may care about (i.e., revenue targets, margins, ideal employee numbers, future awards) your vision statement should paint a picture that you, your team and your potential customers all view as something worth supporting. A powerful vision statement enables others to see a better future in vivid detail.
Who cares about my vision, honestly?
You might be saying to yourself, "I don't need a vision. I just want to build great homes, or beautiful landscapes. I do great work. No one cares about my vision." This just isn't true. There are, in fact, three audiences that care about your vision.
Your clients
Some homeowners will read every last word on your website (including the vision), some will never read a word and simply take a friend's recommendation. On either extreme, and for the majority in between, they WILL be forming a gut feeling about you as soon as they come in contact with your brand. This could be through an ad, a phone call, your vehicle graphics or a face-to-face meeting. And your vision underpins all of these, because it's one of many core statements that permeates all of your marketing. It's what helps to distinguish you from your competition and keep your message consistent and memorable. So while some will indeed read your actual vision statement, others will likely experience it through the many other touchpoints of your brand.

Your staff
Many of our clients have been surprised by the impact a strong vision statement has had on the internal side of their business. By articulating what may be instinctive for you or buried in your subconscious, your staff come to know exactly where the business is going. Their day-to-day decisions will be informed by it. It will also help you get the right people on board. A strong vision is essential for staff retention and recruiting.

You
As the leader of your business, it's up to you to set the tone. If you're positive, your staff will be positive. If you're grumpy, the people around you will suffer. Getting real about your vision and taking the time to describe it in all its glorious detail will keep you (and everyone else) energized and motivated. A vision will even help pull you through those days when you'd rather hide underneath your desk than face the challenges that have been placed upon it.
Just live it
The vision needs to be written down, hung on walls, remembered and repeated. If it isn't, it won't have a life apart from the original founder and can easily be forgotten. Expressing it well is only part of the equation. Living it and working towards it is the hard part. But without that signpost in the distance to aim for, getting to that great destination is a lot less likely.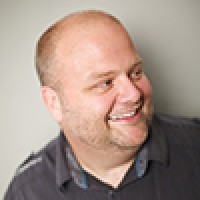 Written by Josh Sieders
March 1, 2013
You may also interested in...