Industry Insights
How We Gave Back with the Gleaners
The Compass Creative team spends a morning volunteering with Niagara Christian Gleaners
On the morning of Thursday, April 4, our team swapped our desks for cutting boards, our keyboards for knives, and our office chairs for aprons. We had been given the opportunity to pitch in and work the line at Niagara Christian Gleaners! (Scroll down for more pictures!)
The Gleaner's mission is to turn surplus produce, otherwise headed for landfills, into packaged dried food for people in need around the world. In 2017, we helped a local steering committee raise support for a new operation in Niagara — an operation inspired by the eight other gleaners in Canada.
The team at Compass helped the Niagara Gleaners clarify their story and fashion an impactful brand identity. This was followed by building them a new website to solicit donations. They ran a strong fundraising campaign… and in 2018, Niagara Christian Gleaners opened the doors of their new 15,000 square foot processing plant in Smithville.
I must say, it was really nice to get our hands a little dirty. Spending a couple of hours chopping vegetables, moving around crates, sweeping floors and chatting with other volunteers was wonderful. It allowed all of us to grow as a team… and help others while we were at it! Witnessing the Gleaners operation in action — to see that it's now thriving — was seriously encouraging.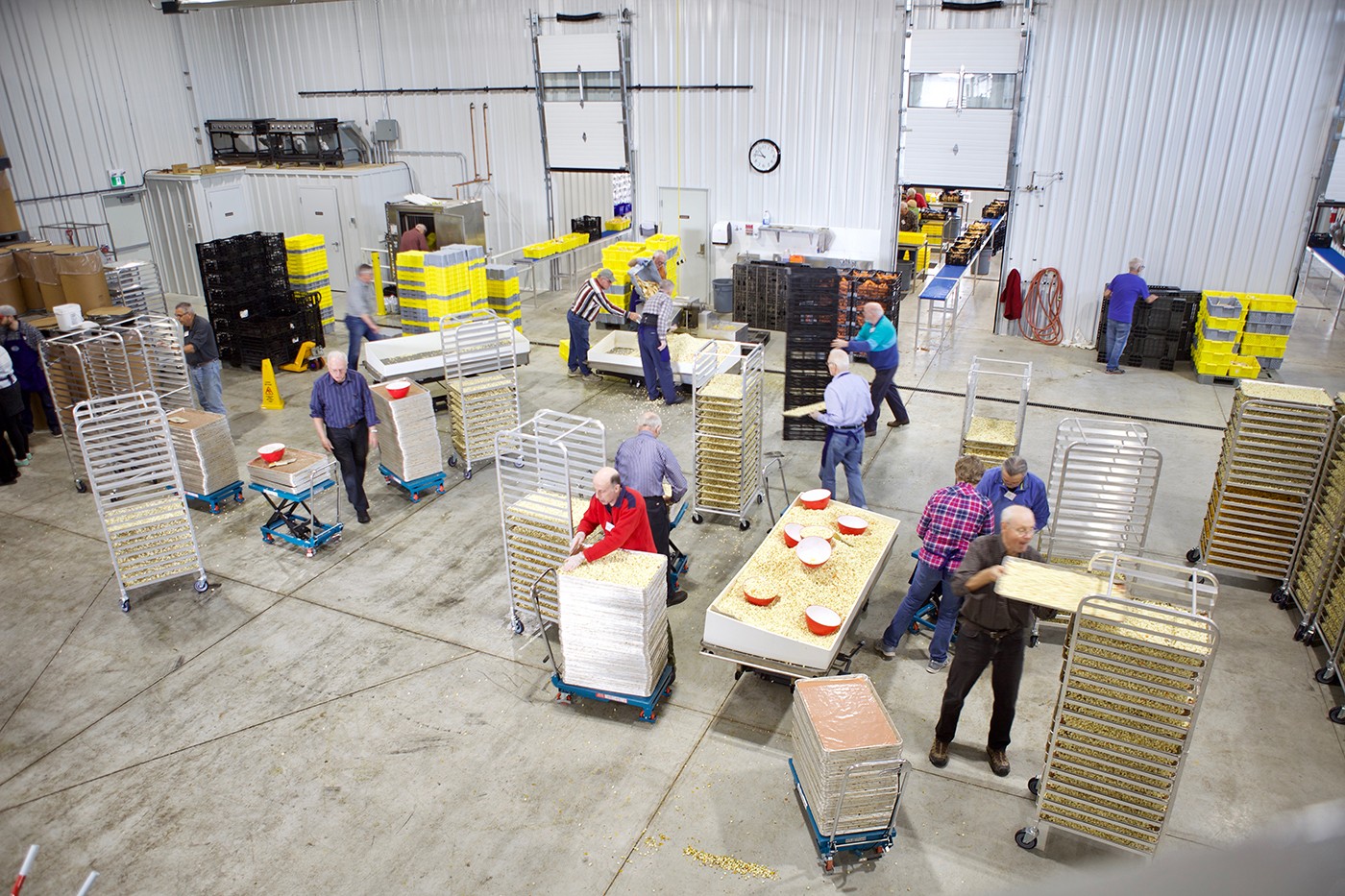 Why glean… and what is "gleaning?"
So what does it mean to glean? To quote the Gleaners' website:
"Gleaning is a biblical concept in which God instructed farmers to leave a portion of their crops for the poor to gather. Niagara Christian Gleaners seeks to demonstrate Christ's love and grace by sharing the abundance of produce that we enjoy with those around the world who are in need."
Consider this: In Ontario, 30% of all produce is thrown away. This amounts to roughly 1.3 million pounds per year of perfectly good, nutritious food ending up in a landfill. Gleaners' simple mission diverts this food before it's thrown out, turning it into packaged dried food. Their production facility in Smithville, ON is capable of processing over 7,000 pounds of produce each day.
These days, the consolidation of grocery store chains is rampant. Larger chains are buying smaller ones, and storing their food at massive warehouses. From these warehouses, the food is shipped across the country. This has created a bit of a problem with keeping produce fresh as it travels. When food deteriorates in these warehouses, it happens in large quantities.
The Gleaners see this as an opportunity. Rather than focusing on the small amounts of leftover food from smaller grocers, the Gleaners are instead concentrating on intercepting larger shipments of produce headed for landfills. Because of this, they have a steady supply of food streaming into their facility, rather than spending time chasing down smaller amounts.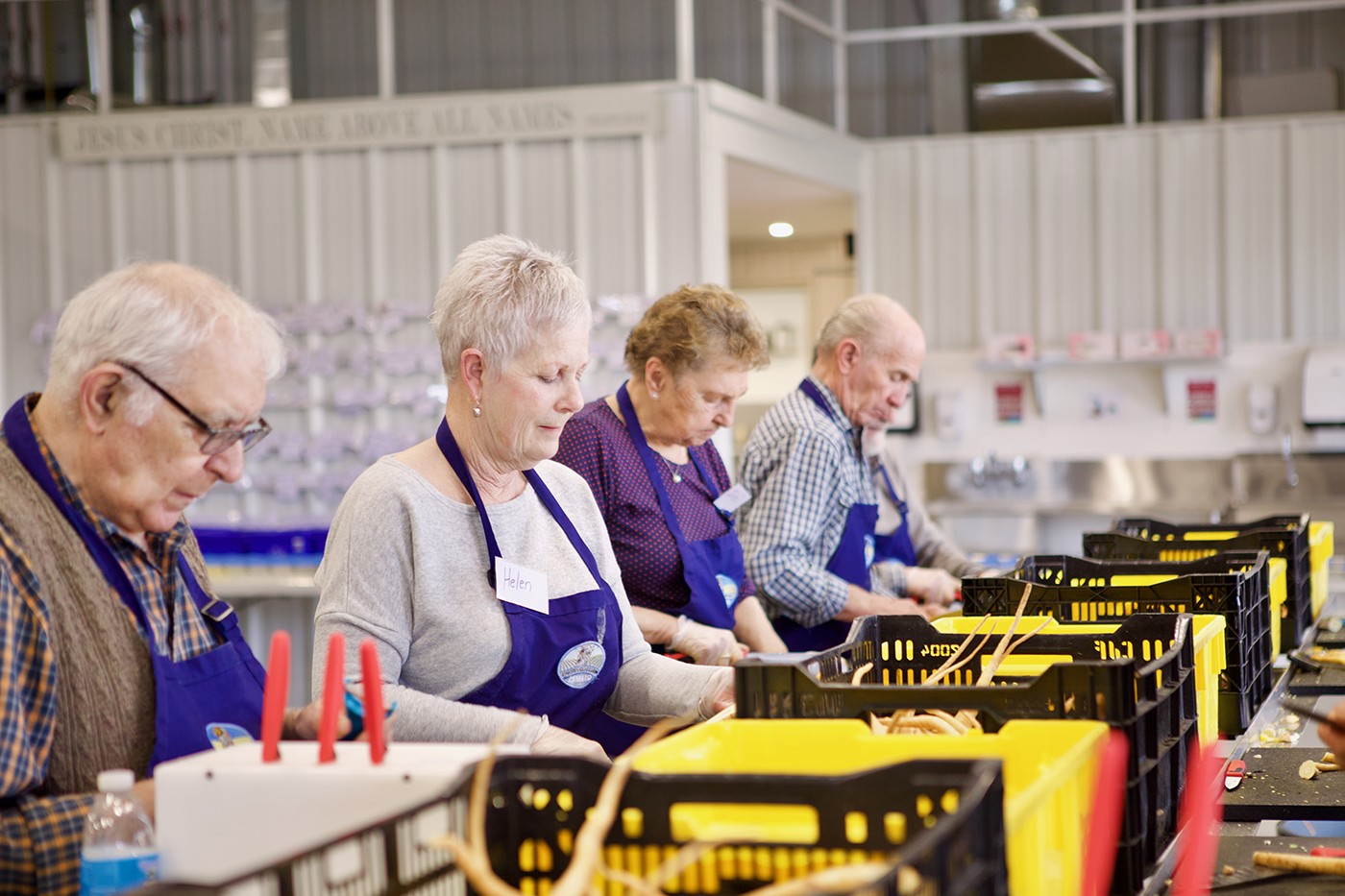 Anyone can volunteer!
The way that volunteering is set up at the Gleaners is very straightforward. Arriving at their facility in Smithville, you're outfitted, instructed and working the line in five minutes. Anyone can do it!
This is because community is part of the Gleaners' mandate. Much of its operations could be automated even further. But instead of automating, care has gone into creating opportunities for those who want to volunteer. Work stations were designed to be close to each other so it's easier to hear the person next to you. Volunteers are not reprimanded for talking too much — in fact, they're encouraged to chat.
The Gleaners are only able to function with a steady roster of volunteers to wash, chop, dry and package food for the hungry people they serve. Volunteers are fuelled by coffee and baked goods provided by still others in the community. Pete Wierenga, the Gleaners' general manager, mentioned he only has to ask if he needs something and the community is quick to respond. Each morning, during a special coffee break, good conversation is enjoyed among the volunteers. This is often accompanied by a short devotional or inspirational message.
To quote one of the verses that Pete share with us — and our fellow volunteers — on the morning we attended:
"Be kind and compassionate to one another, forgiving each other, just as in Christ God forgave you."

Ephesians 4:32
Some quick stats to give you an idea of the amazing things the Gleaners are doing…
Over 400,000 pounds of food have been dried since they began operations in 2018
Roughly 7,000 pounds of food are dried in the Gleaners' dryer every 24 hours
The onsite dryer dries food at 180° Fahrenheit for nine hours at a time
Each bag of dried food feeds about 27 people
Once dried, the food can keep for up to two years
Over 50 people regularly volunteer — this amount is expanding every week!
The ministry keeps on growing. Our team's visit marked one of the largest group of volunteers that have ever been at the facility. Most of our time was spent chopping peppers and parsnips. And I gotta say… we're thankful they didn't make us cut any onions! Check out some of the photos below.
As a team, we're more motivated than ever to act with compassion towards one another — whether that's through the work we do for our clients, how we interact with each other on the job, or how we act when we're not at the office. Hopefully, these words inspire you too.
To find out more about the Gleaners, or to sign up as a volunteer, visit niagaragleaners.org.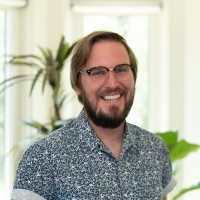 Written by Dan Galenkamp
April 18, 2019