Industry Insights
How Slotegraaf Construction Got Results from Their Rebrand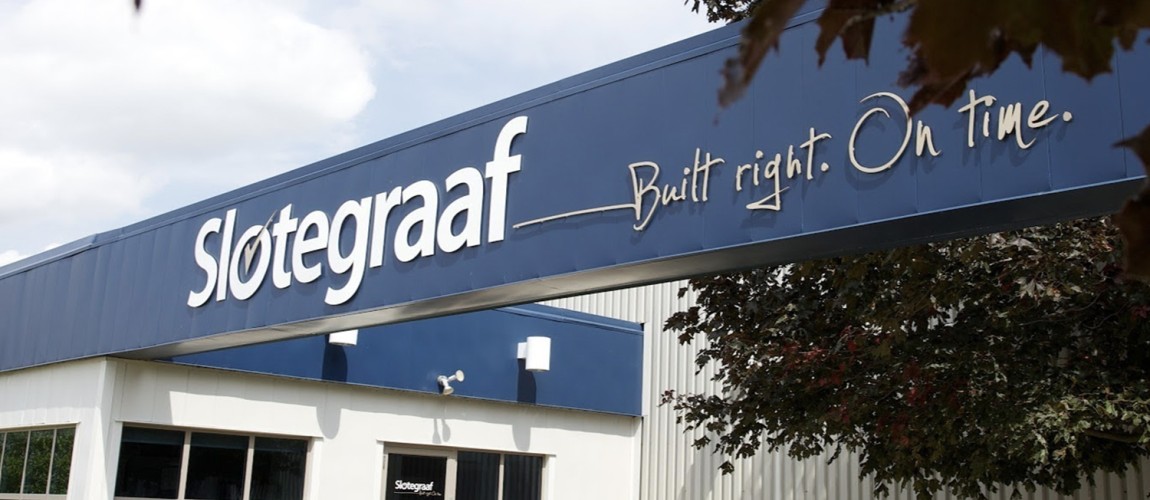 "Authentic" and "genuine" are words we throw around when talking about business, but what do they actually mean?
Today, I'd like to introduce you to our imaginary friend Tracey. Tracey is going out on a date tonight. She's really excited. The man who asked her out, Tim, is smart, funny, and attractive. And the setting, well, they're only eating at the best restaurant in the city! As the clock moves closer to 7:00 p.m., Tracey starts to feel nervous. She wants this date to go well.
But when Tim and Tracey meet up, things don't go smoothly. Tim doesn't hold the door open for Tracey. He orders first. He doesn't offer to pay. Instead of driving her home, he calls her a cab. And makes her pay for that too.
Now, let me ask you, was there a second date? It's an obvious answer, right? So how come we get it so wrong in business day after day?
Finding new customers is a lot like dating. You're striking up a relationship with people who want to use your product or service. But rather than marriage, the end goal is a fair exchange of value.
With our friends Tim and Tracey, a promise was made. The first impression was there. But the authenticity wasn't. This same principle applies to business. Your brand can look great and leave a positive first impression, but if you don't follow through on your promises, your first impression will fall flat. The customer relationship you're building will fail. And so will your business.
"We're an authentic, genuine business!"
"Authentic" and "genuine" are words we throw around when talking about business, but what do they actually mean? Practically speaking, authenticity is following through on a promise. It's doing what you said you were going to do.
This can take a lot of different forms. If you own a grocery store, you make sure what you said was going to be on sale that week is actually on sale. If you sell a packaged product, you make sure that what you say on the package is true. If you're a landscaper or renovator — you've got to build to spec and to budget.
But it also means a lot more than that. To help explain the idea, we thought it'd be a good idea to use one of our clients as an example — Slotegraaf Construction. We believe that they do a great job of "living the brand". I sat down with Deb Slotegraaf to chat about it.
How we got started with Slotegraaf
Here's a bit of the backstory. When Slotegraaf first came to Compass around 10 years ago, both of our companies were relatively small. Slotegraaf had about 10 employees at that point in time. When we first met with them, they told us that they were frustrated with their marketing. They had redone their website three years earlier. It was an unpleasant experience and the site was already outdated. On top of this, there was no consistent messaging or branding being communicated through their site.
"We knew what our brand was," Deb said. "We were already doing it. We just weren't communicating it. Business was going well, but our marketing efforts were lacklustre." After 30 years in the construction business, they had set the stage for growth with excellent quality and a good reputation. They were a healthy company with great management. They were ready to move to the next level in terms of sales. The issue was that their marketing wasn't compelling. It's not because the work they did wasn't good, or interesting — their marketing issues stemmed from a lack of time and a lack of expertise.
"One of the things we learned from Compass," Deb continued, "is that when you're building a brand, you can't make it something you wish you were — your brand has to reflect who you really are. Otherwise, you won't live that brand out in the long run."
"When you're building a brand, you can't make it something you wish you were — your brand has to reflect who you really are."

Deb Slotegraaf
Sounds authentic, doesn't it?
Putting the "puzzle" together
We quickly realized that while Slotegraaf was a healthy and well-managed company, they just weren't telling their story. There was an opportunity to stand out and rise above the rest — by showing off how they were living the brand! But before they could do that, we had to pinpoint what their brand's story was. Helping businesses discover and tell their stories is like putting together a puzzle — all of the pieces are there, they just need to be put together in the right way to create a clear picture.
Compass got to work. We had a lot of conversations and did a lot of thinking. And soon, their messaging, positioning, and brand identity emerged...
Slotegraaf was great at designing and building, but what made them different from their competitors was that they were (and still are!) committed to being on time. They were (and are!) unmatched in the construction industry when it comes to scheduling and project management. They quote accurately and don't go over budget. This was a position in the marketplace they could own like no one else.
We expressed it this way: "With over 30 years building homes, Slotegraaf has earned a reputation for a high calibre of craftsmanship and project management excellence — two key things to make your new home experience a great one!" When we distilled it down to the tagline it read: "Built right. On time."
This positioning helped us as we wrote new mission and vision statements with Slotegraaf. Mission and vision statements are something that all businesses should have, but that none of them really look forward to writing. But they're very important. They influence everything your business does. And you can't "live the brand" without them. Here's what we wrote with Slotegraaf nearly a decade ago...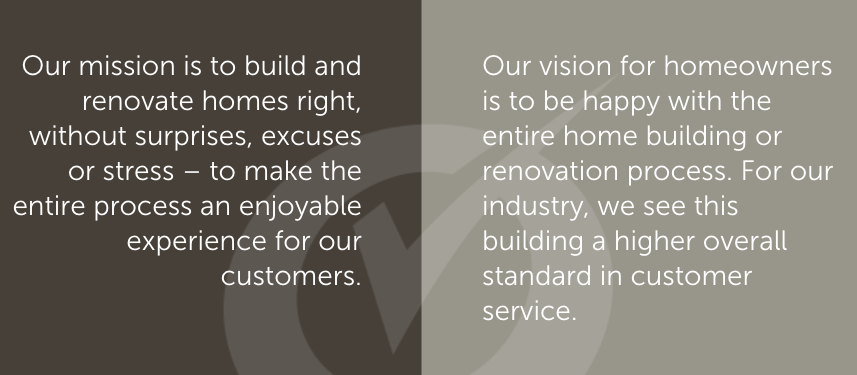 At the end of the rebrand, Slotegraaf had a clear, compelling position and message. They had distilled their company values into a list. They knew what they stood for and what they were aiming to do.
But marketing and image is only the starting point in living the brand.
I asked Deb how exactly Slotegraaf lives out their brand today. She gave me a long list...
Their guarantee to their customers — Have you seen the "No Surprises Guarantee" on the Slotegraaf website? In it, Slotegraaf guarantees that their estimate is the bill, that they'll help their customers every step of the way, that the customer will have access to a schedule and will always know what's going on, and that they'll have a firm completion date for projects. This immediately builds trust between the customer and the business.
Training well and empowering leaders — A number of the core leaders and managers at Slotegraaf have been in place since Slotegraaf originally came to Compass. These people are loyal, hard-working people who know every aspect of the brand and can communicate it to those they're leading.
Hiring and orientation — Slotegraaf is selective about who they hire. People who have talent and a passion for their work are able to seamlessly live the brand. Slotegraaf also explains their brand during orientation — right from the get-go.
Finding champions who will own their projects — In Deb's words, Slotegraaf's model is about "finding solutions instead of pointing the blame". If an employee has a habit of blaming others instead of working through issues with a team, they won't succeed. They have to take ownership of their work and be the champion.
Verbal affirmation — Expectations for quality work are high at Slotegraaf! There's a lot of pressure on employees, but there's also a lot of affirmation for a job well done. If an employee isn't told that their part in the work done is appreciated, they won't know. So tell them. And tell them a lot.
Continually growing the business so that their employees can grow with them — Employees want to grow in their skills and careers. If they don't see a path for advancement in your company, or if they're not given ways to improve, they might move on. Employees will lose their passion and drive when your business stays the same size for too long.
Slotegraaf has even developed their very own software program for project management and scheduling! Everything they do — or strive to do — is done with the end goal of helping the customer and making the customer's experience a good one.
"If we're living the brand," Deb said, "our customers are ultimately realizing the brand. They're living out the benefits. It's not just something we're putting on our trucks or on our website. It's a whole company that's embracing their values and prioritizing them every day."
"It's not just something we're putting on our trucks or on our website. It's a whole company that's embracing their values and prioritizing them every day."

Deb Slotegraaf
But what about the results?
To back up all the praises we've heaped on Slotegraaf in this blog post, here are some of the results that they've enjoyed since rebranding with Compass nearly a decade ago.
After the initial rebrand, there was an immediate effect on business. Slotegraaf's sales doubled within a year.
They now get more than enough leads and are able to qualify them into solid leads — people who appreciate well-built homes. They can be more selective about who they work for by aligning with clients who value what they deliver.
They've won a lot of awards. From an outstanding renovation award from The Ontario Home Builders' Association, to numerous new home build and renovation awards with the local homebuilders' association, to two awards for best website (and logo!), there are too many to list here. Check them out on their website.
So, while finding new customers can be a bit like dating — it's the authenticity and follow-through that builds a brand reputation.
Deb says it best:
"It's a very competitive environment. There's a lot of construction companies out there that are similar to Slotegraaf in terms of quality and tradesmanship. But our customers are looking for more in our company: authenticity, trustworthiness, and an enjoyable building experience — a company that follows through on the promises they make."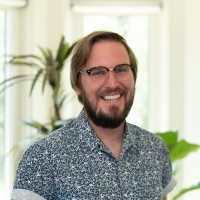 Written by Dan Galenkamp
June 29, 2018