Industry Insights
Slotegraaf Construction website wins award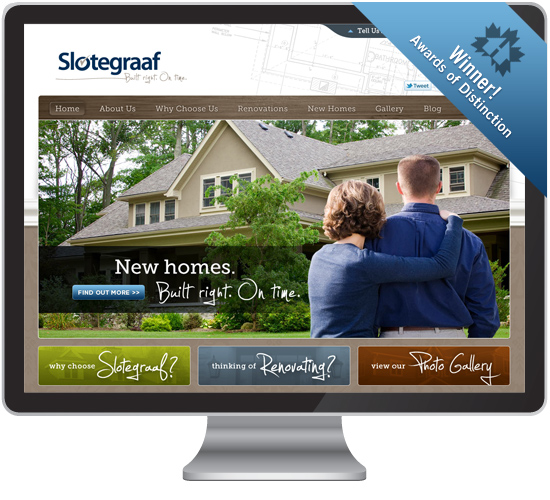 This past week, our client Slotegraaf Construction won the Waterloo Region Homebuilders' Association's Award of Distinction for their new website. Congratulations, Deb and Dave!
You may recall our announcement of the full rebrand from last year around this time. The development of their new website was part of a larger project including consultations on their positioning and key corporate statements and the development of their messaging, logo, website, signage and vehicle graphics.
This is the second award Slotegraaf has received for their rebranded identity. In 2010, shortly after their logo was unveiled, they won an Award of Distinction for Best Corporate Logo. Beyond the awards, the rebrand has taken Slotegraaf to a new level of success and the Slotegraafs have been surprised and pleased with the big impact it's had on their business.
We're pleased too.