Industry Insights
Increase Your Leads with this New, Cost-Effective Tool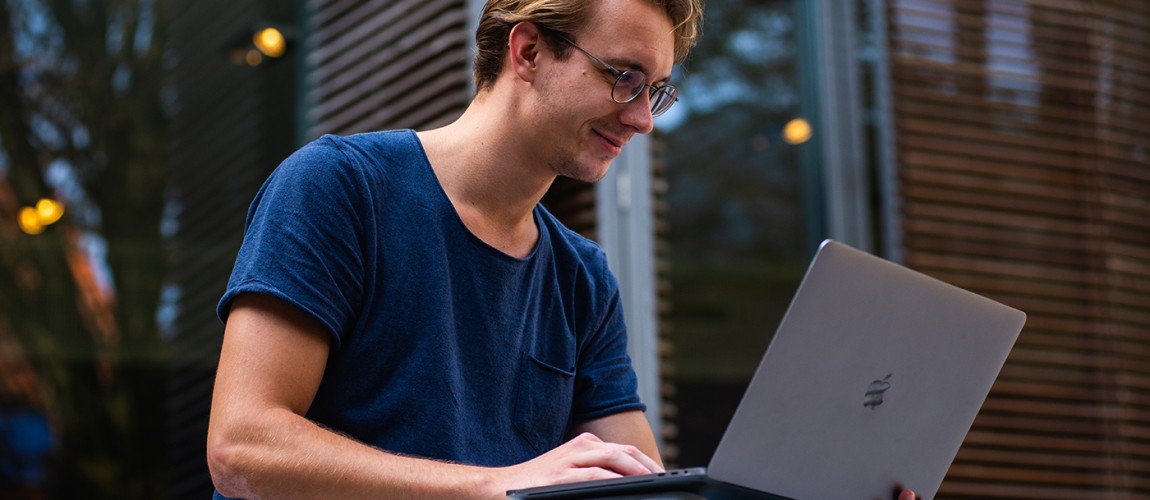 How you can harness the power of automated emails
Marketing automation has been around for a few years now. Believe it or not, about half of companies are already using it.¹
Companies love it because it's a cost-effective tool for building meaningful relationships with prospects or customers. If done right, it can also become a powerful revenue-generating tool.
Some marketing companies use a lot of jargon to explain the concept of "Marketing Automation," when in reality, it's as simple as this:
"Marketing automation is when software automatically talks to your customers or prospective clients for you based on events (or "triggers") that you define.²"
One of the most common forms of marketing automation is email automation. Studies from Campaign Monitor show that professionally written and designed automated emails "get 86% higher open rates, produce a 196% increase in click-through rates, and generate 320% more revenue than standard promotional emails."³ If you're looking for a marketing strategy that will yield a high ROI… you've found it.
But first, you'll need an email address. How do you do that? There a lot of different resources you can create for new leads. We call these "lead generators." In exchange for this resource, your website visitor gives you their email address. These can include…
PDFs
Exclusive video content
Free apps
Calculators
Diagnostic surveys
Here's an example of how you can start a simple automated marketing campaign when a prospective customer signs up to receive a lead-generator. Once someone has signed up to download the PDF, here is the sequence of emails that would follow:
Email 1: Welcome email with the PDF.
Email 2: Valuable information that complements the PDF.
Email 3: Additional valuable information or insights.
Email 4: Reinforces the information sent within the previous emails, and emphasizes the call to action.
But here is where you need to be careful. If a prospect reaches out directly at any point, all subsequent emails need to be adjusted or stopped. It would be embarrassing (and a sign of poor thinking) if a client bought your service after downloading your PDF, but you were still emailing them asking to buy! Fortunately, marketing automation platforms allow you to set "triggers" like these to prevent this from happening.
Marketing automation is not limited to emails. You may have heard the terms "omnichannel" or "multichannel" marketing automation. This term simply refers to automation across multiple channels such as social media, text messages, mobile apps and more.
Ok, but what do we need to use it?
To carry out an effective automated marketing campaign, you'll need two tools:
A CRM (Customer Relationship Manager) like HubSpot, Insightly or Zoho.
An email marketing tool like MailChimp, Campaign Monitor or Constant Contact.
Let's start by explaining the CRM.
A CRM is a tool that is used to manage a company's relationships with its customers and suppliers. It's either software that you install on a computer or it's used online through web-based apps.
The main benefits of having a powerful CRM in place are:
Contact organization: A CRM is a supercharged Rolodex that your entire sales and customer service staff can access. It also gives you the ability to segment contacts in many different ways (handy when planning marketing campaigns!)
Sales tracking: Track sales efforts such as emails, calls, meetings, and deals closed to understand what your team is doing well and what to improve.
Sales reporting: Ditch the Excel spreadsheet. CRMs are much more powerful, reliable and easier to use.
You may have heard of Salesforce, Oracle or Dynamics. Those are the top three most powerful CRMs used by the largest corporations. While they are top-notch, one-stop marketing tools, they are no longer the only players in town.
Small- or medium-sized businesses can have robust automated campaigns using much cheaper, easier-to-use tools. Here are just a few:
HubSpot
Insightly
Zoho
Agile
Pipedrive
The second tool you'll need is an email marketing tool. While some CRMs come with an email tool, not all of them do. An email marketing tool will help you send professional marketing emails to your base and keep track of their performance. Most tools can connect with a CRM, so your data is not scattered everywhere.
Our preferred tool at Compass is Campaign Monitor, but we also work with MailChimp.
The cost to use these tools depends on the size of your company, but regardless of how much business you do, you will see quick returns on your investment.
Tools are in! Now what?
You have a CRM in place, trained your staff to use it, and decided on an email marketing tool. The next step is to understand the three pillars of a successful automated campaign:
Data: This is the data you have about your customers. Your data should be complete and neatly organized. This is what you may want to have:
Basic information about the customer (i.e. gender, birth date, title, and product/service preferences)
Tags or categories (i.e. customer, prospect, supplier)
Value of customer (How much they have spent with you and how much they could)
Rules: The "rules" you set will outline what happens when certain actions are performed. For example, if a customer buys your product or service, you would slow down or stop your sales emails (depending on your product).
Content: This piece requires a lot of thinking and perhaps some help from the pros. Your customers should find value in what you write. If they don't, they simply won't read. Your content should also be well-written and professionally designed. But above all, it should fit within a larger strategy that supports your company's goals.
Now, the fun part.
Think about your entire customer journey and identify ways in which the customer experience could be improved through automation. These are some ideas of the types of campaigns you could run:
Welcome series: When someone joins your email list (through a lead-generating PDF, newsletter sign up or at a trade show), give them some value. This can be done through content that establishes your company's expertise. We recommend you send at least four emails, and the last one should emphasize a primary call to action (Buy now! Call today! Book a consultation!) These emails will create reciprocity with your customers — because you've given them something of value, they'll feel more obligated to buy from you.
Date-based reminders: Let's say someone signed up for your newsletter a while ago but never purchased anything from you. Why not send them a few emails to remind them about your company.
Birthday campaigns: This one is a highly disputed idea here in the office. Some think it's disingenuous because it's automated. But the data shows that birthday emails are one of the most effective emails you can send. They have a 481% higher transaction rate and 342% higher revenue per email compared to a standard promotional email.⁴ You can send them a gift, an exclusive discount, or simply your best wishes.
Lapsed customer incentives: A customer purchased from you a while back but has not come back. Let's try sending an incentive to get them to come back — or at least tell you why they left in the first place.
Marketing automation is a powerful marketing tool that every company can easily leverage. If you aren't up for the challenge on your own, Compass is more than happy to help you come up with a five-year marketing plan and a content plan. We can also recommend a CRM and help you set up a campaign using Campaign Monitor.
Citations
https://www.emailmonday.com/marketing-automation-statistics-overview/
https://www.campaignmonitor.com/resources/guides/the-marketing-automation-essentials/
https://www.campaignmonitor.com/blog/email-marketing/2016/01/70-email-marketing-stats-you-need-to-know/
https://www.campaignmonitor.com/blog/email-marketing/2015/11/birthday-email-marketing-guide/