Industry Insights
Video marketing roadmap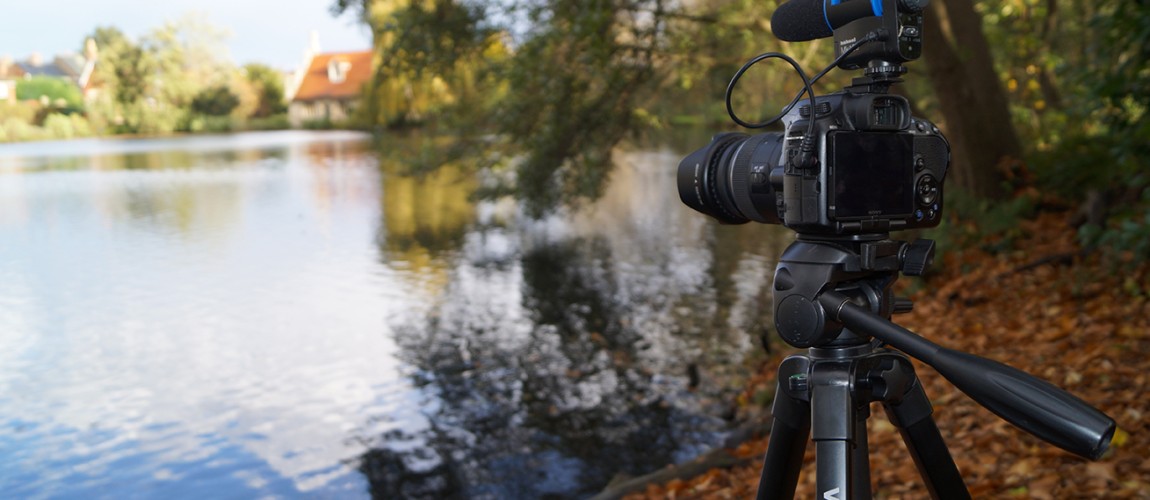 So, you've decided that now is the time for video content to become a part of your marketing strategy. In my previous post "Why you should consider video", I made it clear that it is not a matter of if you should use video, but rather when you can begin leveraging video for your business.
Even if you understand the importance of video marketing, a roadmap still needs to be followed when starting. In this post, I want to go over the process of creating effective video content for your brand. The order of this process is crucial, as each step, when done correctly, seamlessly and efficiently transitions to the next.
Plan It
Just like anything, video marketing should be thoroughly planned in order for the process to flow efficiently. There are several factors that need to be considered during this stage, so the video team and the client can be confident and like-minded when moving into the next stage. Several things that need to be considered are as follows:
Budget
Concept
Script
Storyboard
Production
Facilities
Proper organization of the above items makes it more likely that the production phase of your video will run smoothly with everyone on the same page.
During this stage, identify the type of video you want to create. There are several different types to choose from. A recent study has shown that client testimonial videos are 52 percent more effective than all other forms of video content. This makes sense when you consider the fact that people trust people. But what other forms of video content can you look into that can benefit your brand? Here is a list of different video types that are ranked from most engaging to least.
Customer testimonials
Demonstration
Explanation/tutorial
Thought leader interviews
Product reviews/case studies
Webinars
Vlogs (video blogs)
Event videos
Produce It
Now that you have shaped a vision of what the video will reveal and the logistics that come with it, begin the process of producing it. Just like the planning phase, there are things that need to be considered leading up to the day of a video shoot. These considerations mostly depend on who you hire. Several things they will need to consider are:
Music
Sound
Animation
Lighting
Narration
Graphics, etc.
If the company you hire can plan ahead with these logistics, the post-production phase will be more efficient. Unfortunately, many people do not consider these items until they get to the post-production phase. There will always be things that change while editing the footage, but if you understand what you want to see ahead of time, the two phases can work that much better together.
This step should also be considered an on-going process. If it is within your means, regularly produce new footage and archive it for different events, such as recruiting or promotion. Properly edited footage can be reused constantly while staying relevant.
Shape It
This is the stage where your footage comes to life. Incredible footage could have been captured, but in order to make it shine, look deeper into what it could be rather than what it is. Sometimes, you may find gold in footage that you had not planned on. This often happens when people are put on the spot or start acting without thinking. The post-production process can be used to filter through captured footage to bring an authentic and meaningful story to life.
When choosing a company to create video content it is important that you are both on the same page during the revision process. Once you have seen the first cut, there may be a few things that need to be changed. This is not an issue and is expected when working with a video company. Just make sure an agreement is made beforehand when it comes to the number of revisions and time spent editing in order to stay within the original budget.
Publish It
Now that you have taken the time to plan, create and edit your video content, you probably want it to be seen. Every hour, 74 hours worth of video content is uploaded to YouTube, while users spend more than three billion hours each month absorbing it. Make sure your video content does not get swept away in the noise of the Internet. Do this by targeting people that will find your video content valuable. If you know where your audience is (i.e. LinkedIn, Facebook, Instagram, etc.) it's just a matter of getting in front of them at the right time. Use owned, earned and paid for distribution channels to do this. For a more in depth understanding of this stage see this post.
What Next?
Stats show that by the end of 2017, 69 percent of total Internet traffic will come from video. As a brand, it is important to be relevant as possible to relate to what people are adapting to. Take the time to explore what video marketing can do for your business and see what other people in your industry are doing. By doing this, you can identify what is working and what is not. Look for opportunities to be first by leveraging video marketing. Show your audience why your brand is different by using video to create an emotional connection with them before they have committed.
You may also interested in...