Industry Insights
Insight before website
"The man who does not read good books has no advantage over the man who can't read them." —MARK TWAIN
You may not be heading back to school this September but education is a lifelong pursuit. Our own quest to bring meaningful direction and sound strategy to our design work has led us to some outstanding books. We've put together a fall reading list of our favourites on the subject of branding, business and design.
If you are considering re-defining your brand, redesigning your company's image, and/or re-building your website we suggest doing a bit of homework first. We call it: "Insight before website."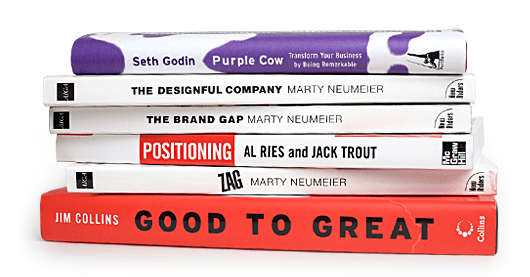 If there is a common theme to these texts it is this: looking remarkable starts with being remarkable. So go on. Hit the books. And when you've discovered what makes you remarkable give us a call and we'll help you look the part.