Industry Insights
The First Steps to a Successful LinkedIn Strategy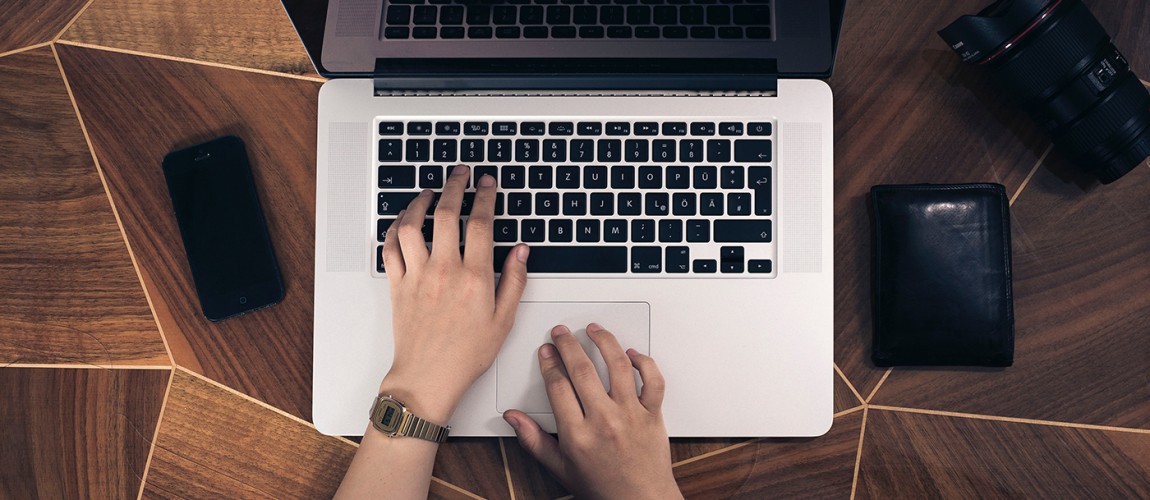 How to build a strong personal and company profile
The latest results show that LinkedIn has 546 million users. The business-oriented social network claims that those users include 40 million decision-makers, 10 million opinion leaders, 61 million senior-level influencers, and six million C-suite executives (CEO, CMO, COO, etc.). If those numbers are correct, we can't ignore LinkedIn as an essential platform to focus on, especially for B2B relationships.
A successful LinkedIn marketing strategy should start by building a strong presence. Because at the end of the day, "people" are the "company", this first step extends beyond crafting an excellent company page. Companies should train their employees (especially their customer-facing staff) on how to build their personal LinkedIn profiles following a standard system.
Because both potential clients and recruits are lurking staff profiles, one cannot underestimate the importance of bringing consistency to employee profiles.
How to build a strong company profile
Choose consistent imagery. LinkedIn data shows that companies with properly formatted logos get six times more traffic to their company pages. A logo is an equivalent to a personal profile's display photo. It's likely the first thing someone will see. The file should be a 300px x 300px square and optimized to appear within a circle. Then there is your cover photo. Choose a cover photo that captures and reflects the essence of your brand. The image should be 1536 x 768 pixels.
Write a powerful description. You have 2,000 characters (about 300 words) to describe what your company does, and why potential followers should care. The first 156 characters are especially important, as that's what will appear in the Google preview of your company page.
Include specialty tags. Underneath your company description, LinkedIn allows you to add up to 20 company specialties. These tags help people find your business on LinkedIn. Include your company's products, services, and strengths, using industry-standard words. LinkedIn suggests that companies try social listening to get a sense of what words people are already using to talk about you and your industry online. But… avoid jargon.
Fill in your company's details. Don't forget this step!
Link page administrators. LinkedIn allows you to choose which employees can administer your page. These can be added, edited and deleted at any time.
Get your employees to connect with the company's page. LinkedIn tells us that on average, employees have ten times more first-degree connections than companies have followers. Companies with an employee advocacy program are 58 percent more likely to attract top talent — and 20 percent more likely to retain it. By adding employees as followers, the company can tap into each of their professional networks, expanding its reach. If employees link their work history to your company page, they will appear on the company's profile as employees.
How to build a strong personal profile
Hit 'em with your best shot. Research conducted by LinkedIn shows that having a picture makes a profile 14 times more likely to be viewed by others. LinkedIn recommends that your profile photo is taken by a professional — and if your company has shot portraits, you should use them! You can learn some tips here.
Craft a captivating one-liner. The summary is your chance to use words to make an outstanding first impression. You can use the StoryBrand one-liner technique to craft a captivating one-line summary that answers the following questions: What's the problem you can solve, how can you solve it, and what does success look like for your company when you work your magic?
Carefully curate your work history. I think it's awesome you flipped burgers at McDonald's when you were a teen. I do. But LinkedIn's best practices call to only include entries that are relevant to your career. When writing the description beneath each item, focus on your achievements, skills, and responsibilities. Keep them short and scannable. A good practice is to start each point with a verb.
Link your work history to the official page of your employer. This one is self-explanatory, but it's critical, as employee profiles help companies expand their audience.
Use rich media. Rich media includes videos and photography of your work. These will get you (and your company) noticed. But… make sure you format it correctly. There is nothing worse than seeing posts that do not follow these LinkedIn guidelines.
Once your company profile and your staff profiles are in place, it's time to start strategizing. Before publishing any posts, companies should set SMART goals, and craft a robust strategy to meet those goals. Need help? Read up on our brand promotion services.