Industry Insights
Compass Campus Day
As a creative company, we are always looking to expand the scope and quality of the ideas that we bring to the table. Imagination and innovation are highly valued around here. Some months back we decided to institute the Compass Campus – a regularly scheduled opportunity for each member of the team to take a whole day to pursue a project of personal interest. The only rule is that some sort of work is created from it and shared with the team (a report, graphic, speech, code, website, video, sculpture, story, structure, etc.).
Jeremy Hoover took his Compass Campus Day recently and we thought blog readers might find his foray into animation interesting. Enjoy.
"I've always had an interest in working with Motion Graphics, but never the time to get beyond the few tutorials I'd seen. Compass Campus Day was a welcome opportunity to take a day and see what I could come up with. I liked the idea of being limited to one day – I could quickly get in and get a good taste of it without a large project commitment.
The biggest hurdle was having only a precursory grasp on the software, but a few video tutorials helped me to get started. Then I spent an hour looking for inspiration and gathering ideas.
My plan was to make a quick clip for Compass Creative, do something interesting with our logo and keep it under 30 seconds. Below is the result." (check it out in full screen.)
– Jeremy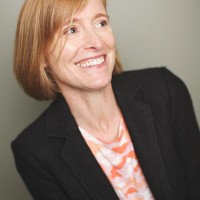 Written by Carol Classen
December 1, 2012
You may also interested in...