Industry Insights
Great images sell. Period.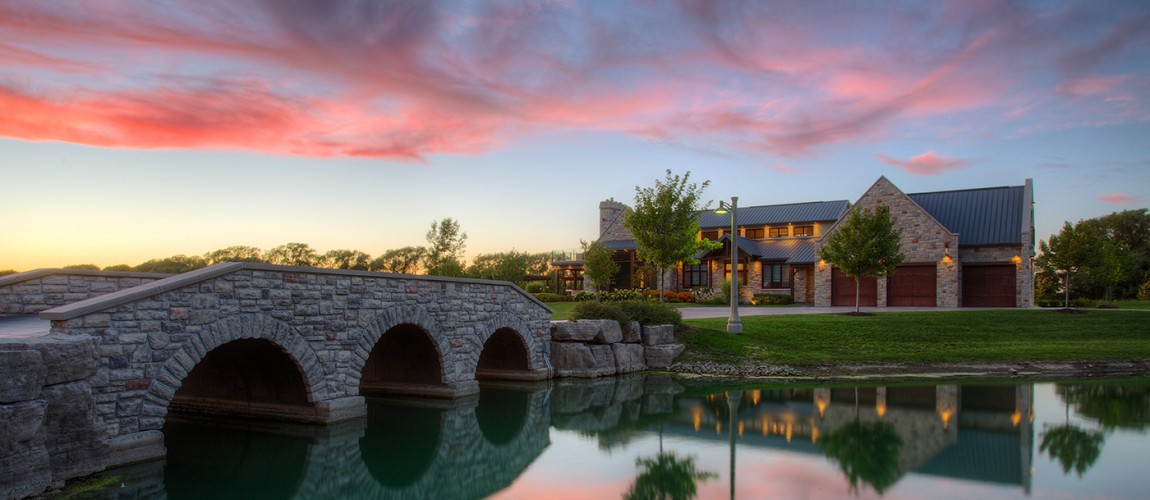 We have long promoted using high-quality images for our client's marketing. The reasons are many: great images grab our attention, studies prove that the eye naturally gravitates toward them and inspiring images immediately connect you with your audience in a powerful way.
Connection leads to communication and communication leads to strong relationships. Obviously, great copy is also important. As brand builders, we're big proponents of using clear and compelling language that connects with your audience. A clear message tells people what you're capable of, but well-crafted images of your work show people what you're capable of. It builds trust and makes people imagine what might be possible for them! Your images are always speaking for you.
So what are your images saying? The quality of your images is saying something about you. It tells a story. It says that you value your work and respect yourself enough to show your work in its best light (build a reputation). This attention to quality, in turn, creates shareable content. Quality images are much more likely to get shared. This leads to more attention and awareness of your brand, more positive word of mouth and more trust in your brand. All of these elements are key to driving demand for your business. That's why we advocate for artful design. We believe that anything worth saying is worth being presented well.
This isn't the first time we've challenged you to see the difference that great quality photos make:
Can you believe that persuading our clients to invest in great images was a hard sell for us a few years ago? It was. Now, with few exceptions, landscape professionals, home builders and renovators – regardless of size – recognize the need for quality images to attract customers and sell their work. We proudly take some credit for the quality of imagery being used by these professions today. And we take great satisfaction in knowing that we contributed, in significant ways, to the improvements contractors have made in recent years because better presentation of work has led to higher demand, higher price points and more creative results.
But there is a problem.
It's all starting to look...the same.
And "sameness" is a death knell in business because it leads right back to pricing pressures. When people see that contracting firms all appear to be the same, their final choice is made primarily on price. The lowest one. What happened? How did we reach parity in the imagery used to promote landscape companies and builders? Why does everyone look the same?
I think it's because of two key things:
Accessibility of professional imaging gear.

Lack of creativity/courage.
"I'm in favour of keeping dangerous weapons out of the hands of idiots. Let's start with the typewriter."

Frank Lloyd Wright
1. Accessibility of professional imaging gear.
A big factor we've had to contend with in recent years is the ubiquity of cameras. Not just any point-and-click camera, I'm talking good cameras. The accessibility of higher quality imaging gear and our growing familiarity with these tools has brought professional photography within reach of even the smallest landscape contractor. It's becoming easier to take a quality photo than it is to deliver a quality project. This is making it harder for homeowners to judge the quality of a company based on their online portfolio alone. Many times well-crafted images are masking poorly crafted landscapes/renovations. With this being the case, who can they trust?
Frank Lloyd Wright once said "I'm in favour of keeping dangerous weapons out of the hands of idiots. Let's start with the typewriter." If only he could see what we all have at our disposal now (computers, cameras, drones, digital imaging software, media publishing channels, etc.). Don't get me wrong, I'm not suggesting we increase the price of camera gear to limit their use to serious and responsible image makers only... actually, that's not a bad idea now that I think about it. What I am saying is that we have to deal with the fact that the quality of the image you use is not enough to stand out these days. Everyone has the same gear, so it will take more than having the best equipment. Think about it. Now that everyone is using a drone, how long will an aerial view of a property impress people?
2. Lack of creativity / courage.
Look through the websites and marketing material of most landscape contractors and home builders/renovators today and you will see that the main visual story being told is simply: portfolio. This is not all bad. We've been advising our clients for years to invest significantly and regularly in building and updating their portfolio images to consist of project photos and product shots. Project photos are typically shots that show off the stunning effect of a completed project in its entirety. Product shots are – you guessed it – product focused; think outdoor kitchen, pool & spa, cabanas, decks, driveways and/or water features.
Having a robust asset library of well-crafted portfolio images is key to producing quality marketing collateral. Great portfolio images can be used on multiple marketing vehicles from truck & trailer wraps, door hangers, brochures, digital ads and sales presentations to the company website (for more publishing vehicles, see the list below). With such varied demand for high-quality photos, it's safe to say that it will continue to be important to invest in quality portfolio images. But it's not enough.
The thing is, people don't buy from photos. They buy from people. People may be inspired by a photo, but at the end of the day, they buy from people. A photo shows them what you're capable of (although it's becoming harder to tell good from bad) but people want to know who you are and how you think! They want to know what the experience of working with you will be like. People want a glimpse of your personality. Are you crafting images and video to tell that story? Very few people are (which is why you should be).
In addition to "portfolio" or "product" shots, below are several other types of images you should consider incorporating this year:
Portraits
Photos of your team are extremely important. Team pages continue to be among the highest viewed pages on our clients' sites. Remember, people buy from people. Displaying images of your team online allows prospective clients a chance to get to know you better before contacting you. When they feel they know you, those calls are much more likely to translate into sales.
Action
Do you have photos and video of your crews working? Do you have a compelling story that attracts the best talent to your team? Would you consider sharing your culture with a behind-the-scenes photo essay or documentary? Are you on social media? What kind of interesting pictures/stories allow you to engage people there? The point of these media is ultimately to give clients a sense of familiarity with your company – with you.
Lifestyle
For all the talk about how landscapers and builders enhance people's lives, there are precious few people in most of their ads or websites. The work you do and the environments you design are for people; couples, families, children. Who are these people? What do they look like? How do they enjoy their yards and homes? Shouldn't your portfolio include happy customers whose lives have been enriched by your work? Would your latest landscape project be a natural backdrop for a fashion shoot?
In the event that you can't afford the time or money to stage more creative/narrative images for your marketing, you can always turn to stock images. Be careful with this one! Be sure that the images you choose are shot in similar locations/climate as the ones you service. Choose photos of people who look and dress as you do.
Conceptual
For brands that are selling backyard getaways, backyard destinations and/or entertainment and relaxation, the visual story should include people relaxing, enjoying food, drink and the company of family & friends. They should be dressed appropriately and photographed at the right time of day to evoke an emotional connection with your audience. Use these photos to set a mood, stir emotions and create an experience that demonstrates that you understand your client and can be trusted to deliver what they're looking for.
Brands that sell quality or luxury may get away with focusing on product imagery (think Rolex, Jaguar, Lincoln, Architectural Digest). In this case, images should emphasize the design qualities, colour, texture, materials, patterns and details. Highly fashionable models, intriguing compositions, dramatic (even theatrical) lighting might help express the penchant for quality and detail.
A brand that is sensitive to the environment and values the health and wellness benefits of outdoor landscaping, should employ lighter, airier compositions that express a sense repose.
If your brand wants to be known for customer service, you should at least introduce me to people who actually work at your company. Remember to be authentic. Let them see you. After all, we all know this girl doesn't answer your phones: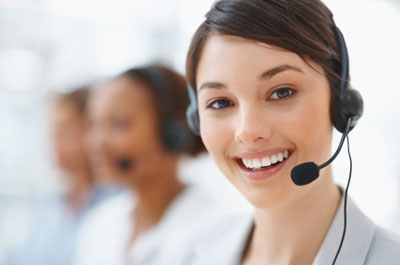 A few closing tips:
For more authentic images, keep the cameras rolling both in between and after the "official photo shoot." Genuine candid moments can express personalities better and they make a stronger connection with your audience.

If you really must stick to project/product/portfolio photography, then try introducing a few "Before/After" images or time lapse videos.
We believe we're at a critical time in the development of marketing strategies for the landscape and home improvement professions. It will take creativity and courage to stand out. Focusing on the tools alone – as we have with digital, HDR, video, drones, etc. – will be a mistake. We need to create images with compelling and emotional narratives in order to engage prospects at different stages in the buying cycle. We need to give people an experience of our brand before we show up on their steps.
Time to get creative.
Then get shooting.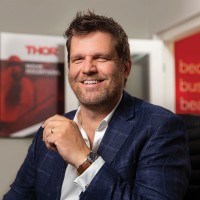 You may also interested in...