Industry Insights
Inspiring website content
It's interesting how websites have evolved since we first started making them back in the late 90s. Back then all you needed to have was a website – what was on it or how it looked didn't matter much. Then we started designing them to reflect a brand's image, but we kept content to a minimum because, well, who wanted to read?
Then with the SEO boom we realized content was important, so we dumped piles of it into our websites, even if didn't look that great. Then we concerned ourselves with conversions, tracking codes, analytics, contact forms and calls to action. More recently, we made the shift to responsive web design, which demanded that websites show nicely on all devices, not just on desktop screens. And we're not done yet.
With all these improvements though, we often feel something is still missing. Having a beautifully designed, fully responsive website with tons of SEO-friendly content, calls to action and detailed analytics is still not good enough. What's often missing is content that inspires your visitor – both in what it says and how it is presented. You need a content strategy that digs deep into the psyche of the customer and gives them what they want to read, followed by good design that compels them to read it.
Visitors, especially first-time visitors, often don't want to read through five uninterrupted paragraphs of text, even if it's the info they're after. Equally, they don't want to wade through uninteresting, keyword-rich language that helped them find you through google in the first place. So what do they want? They want to skim your pages and be invited – no, compelled – to read and view more. This is accomplished through what we call "designed content."
Failing to design your website content is a little like going to beautiful restaurant with a friendly staff, nice ambience and comfortable seats, and then receiving a generous portion of healthy and tasty food as a big pile of blended mush on your plate. What's the point in all the other stuff if the main thing they came for is presented this way?
If you really want to connect with a visitor interested in your products or services, make sure the meat and potatoes of your website – the content – is treated with as much care as the template and technology around it. Here are some guidelines to get you started:
Avoid large blocks of text – Large pieces of content should be broken into smaller, more digestible pieces.
Add titles to everything – Titles makes it very easy to jump in and out of content at any point.
Include photography, lots of photography – Nothing inspires better than photos. Don't hide these in a photo gallery, use them to tell your story!
Delight people with design – Small design touches illustrate a level of care and give content importance.
Show lots of examples – Even if you sell a custom product, show your most common packages or configurations. This helps visitors get a sense of what's possible.
Present technical data in a meaningful way – Technical information, like package pricing, product specs and feature lists are important pieces of content. Don't hide them in a PDF.
Include calls to action – Contact forms and phone numbers don't only belong on the contact page. Invite visitors to ask questions as they read your content – these are leads!
Link to other areas of the website – Interlinking is a great way to unpack your story further by sending visitors to other pages for more information.
The order matters – Start with the most important content and finish with more specific details.
Long pages are okay! – Scrolling is easier than switching pages, especially on mobile devices. Don't be afraid of long pages. In fact, be concerned if your website is full of really short, text-only pages.
It's not always possible to follow all these rules. But we continue to learn and continue to push our customers to communicate more artfully with their audience. Here are a few recent projects that we've applied this philosophy to. We love the results. Let us know what you think!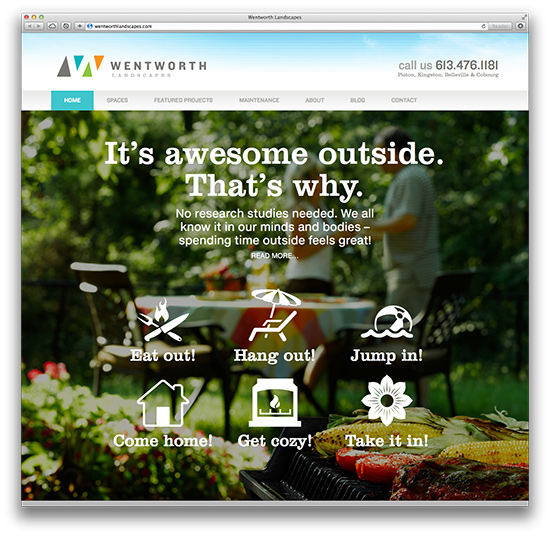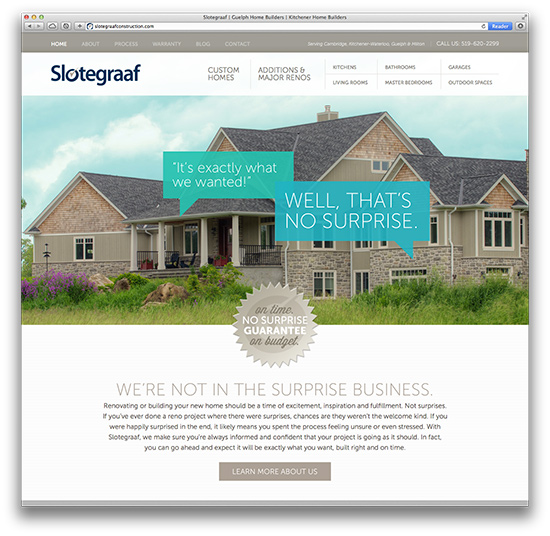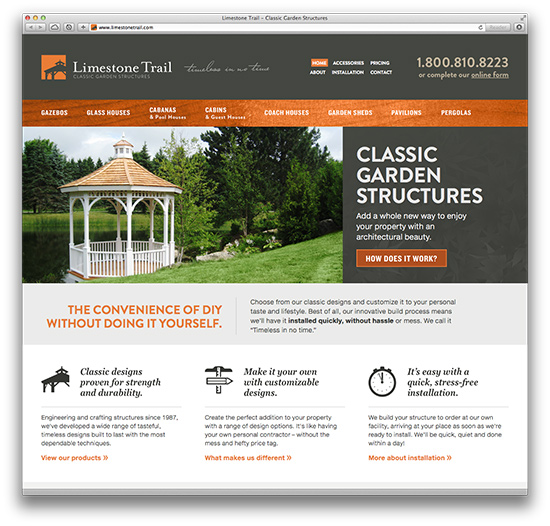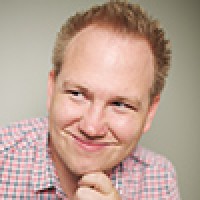 Written by Jonathan Reinink
October 7, 2014