Industry Insights
There is something new at Compass...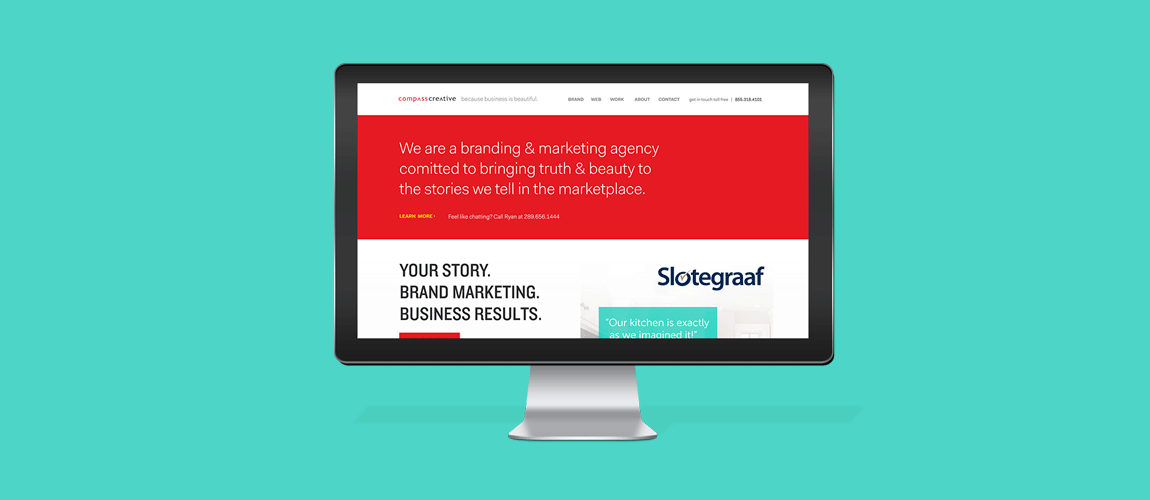 Hello 2016! Hello new website!
We've now packed away the tinsel, swept the place clean, taken out the recycling and cracked open a brand new daytimer. It's a time of new beginnings. Big plans. Fresh starts. Crazy ideas. We approach this new year like an artist approaching a blank canvas or like an athlete at the start of a new game. There's something of that pre-game energy coursing through us as we prepare to take to the field with our mates. Together in a shared mission, optimism reigns!
Happy New Year everyone!
What will the year hold for you? Business growth? An increase in qualified leads? A successful new product line? While there's no knowing for certain at this point there is but one way to find out – let's get to work!
We're happy to announce that we're starting 2016 with the launch of our new website. It is a huge improvement on our old one. Visually stunning, if we do say so ourselves, fully responsive and loaded with new content including fresh examples of our work. Check it out for yourself and be sure to share it with your colleagues. We're sure it will give you at least some ideas for how you can improve your own message.
We're looking forward to working with you!