Industry Insights
Snow, ice and the Winter Olympics
The Sochi Olympics are in full swing and it's great to see our excitement, appreciation and enthusiasm for Canada! Who hasn't been glued to the screen at some point in the last couple of weeks, cheering on our athletes! Our appreciation for our Canadian winters is renewed, too, as we watch all the outdoor fun the Olympics has to offer.
But what if Patrick Chan didn't love the feel of ice under foot? Or if Sydney Crosby didn't want to leave the bench because it was too cold? What if Dominique Maltais avoided the snow because it was wet? Their lack of enthusiasm would be poison for our national Olympic pride and our enjoyment of the Olympics would soon fall apart. This might be an extreme example, but apply it to daily life.
How many of us can say we haven't been spreading a little winter negativity this winter. "I'm ready for winter to be over!" "It's too much effort to get all my stuff on." "Why can't I be in Mexico right now?!" Whether it be from an increased difficulty in getting around, the added work of shovelling and de-icing or a phobia of cold, we can easily slip into the mindset that winter isn't fun. When that happens we focus on indoor activities and avoid going out whenever we can.
The net effect of staying cooped up is that we lose out on all the mental and physical benefits and the face-to-face connection with our neighbours and community. You may not have a nation's athletic pride sitting on your shoulders, however you may have a child's enthusiasm resting on them. Will their attitude towards the outdoors mimic yours?
Just think of your own childhood memories of playing outside in the winter. Remember the backyard hockey games, snowball fights, sliding down the local hill, the front porch hot chocolate breaks. Pure happiness.
Everyone at the Compass studio is currently working through a training program called Come Alive Outside, an initiative of landscape industry expert Jim Paluch. The program is designed to promote a re-thinking of what we all gain from being outdoors. An indoor, sedentary lifestyle – and the under-appreciation of getting out and enjoying our natural world – is becoming a complex problem, and it's especially challenging during the winter.
So, as the Olympics continue and we cheer on our athletes, let's not forget how much enjoyment and excitement we can have outside ourselves. Let's not let winter stop us from enjoying the Canadian outdoors with our family and community. Why not do a little brainstorming on how you might expand your business' services to help your residential, commercial or institutional customers do the same? Products and services around summer activities are well developed, but perhaps winter is an under-tapped resource…
Here is a short list to get you thinking, and to get you outside for some more fun this winter:
Forest skating in Arrowhead Park

Dog sledding in Orillia
Snow tubing at Glen Eden
Winter sleigh rides
Forest or backcountry snowshoeing
Snow painting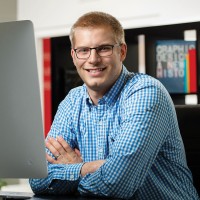 You may also interested in...