Industry Insights
What Does Your Workplace Say About You?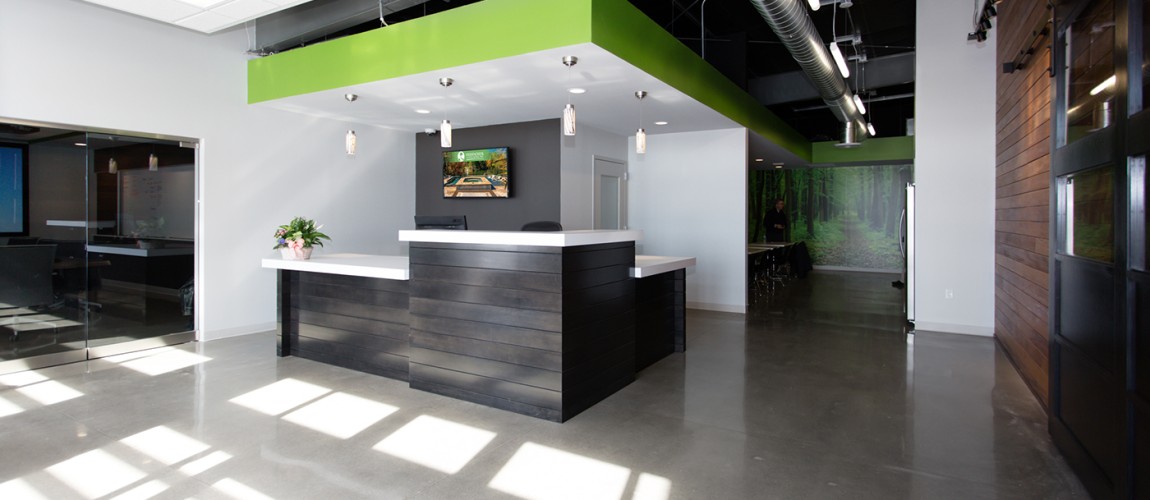 Look around your yard or office and ask yourself: "If this were how I left a job site... would I be fired?"
Your workspace says a lot about you and your company. How your yard or offices look sends a message to every single visitor and employee that walks through the doors.
So what message are you sending?
If you're keeping your workspace clean, there are two main "messages"…
Inspiring your employees — The shop is probably the first place your team is going to each day before heading off to a job site. If you keep it dirty or disorganized, you might find that job sites look the same. A clean shop tells your team that a clean site matters, setting the standard for everything your team does.
Building trust with your customers — If your customer comes to visit your office or sales floor, make sure that they get a good first impression. If some are coming for landscaping or building designs, having a beautiful place to meet will make them more likely to spend more. The National Association of Landscape Professionals (NALP) tells us that shoppers will spend 9 to 12% more for goods and services in areas with landscaping. You may not be a retail shop, but there's a lesson here. You're selling landscaping, so your landscaping should be up to your own standards.
These two messages are part of your brand. And by "brand," we mean how your customer and your employees feel about your business. You can't control feelings, but you can influence them. A clean, inspiring workplace can do wonders, especially if it's consistently branded. Keep scrolling to learn how to brand your space.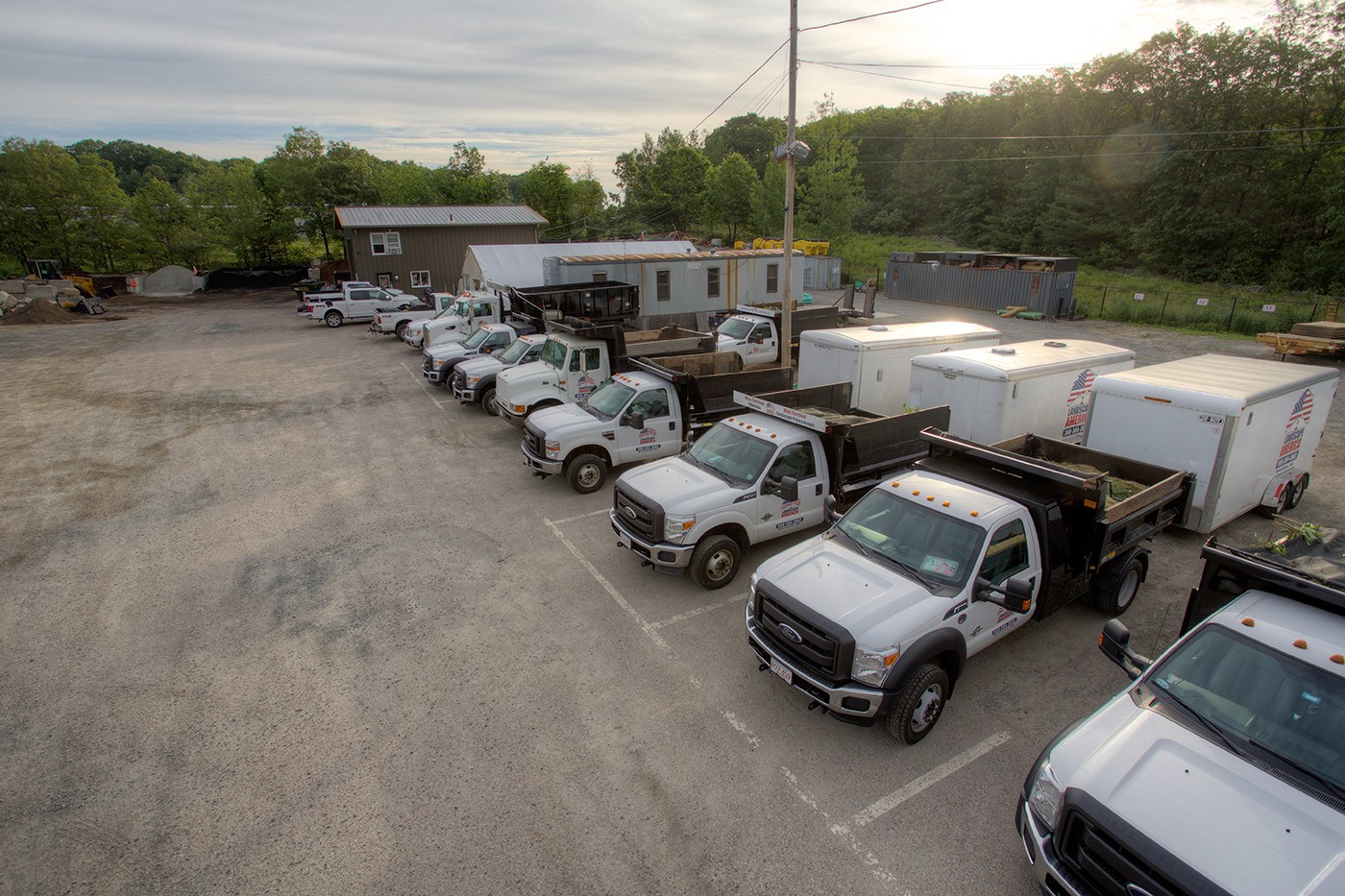 Five simple ways you can effectively "brand" your space
Here are five ways you can "brand" your workspace immediately without breaking the bank.
Colours & paint choice — One of the easiest ways to align your workspace and brand is by matching the colours of your walls and furniture with those of your brand. At Compass, you'll notice our signature red on certain accent walls. And the rest of the office is pretty black and white, which is appropriate for a graphic design studio. Visitors to our office comment, "Love your space! It's so creative!" all the time. Well, that's the vibe we're after, especially when heading into a meeting with clients.
Graphics & messaging — Put those mission, vision and values statements up on the walls for everyone to see. For Plants Creative Landscapes, one Compass client near Atlanta, Georgia, the message is very clear: an empathetic landscaping company with creative designs. At their office in Decatur, they've added wall decals to remind their team what they're all about and kept the outside looking spick and span. After Diego, our creative director, came back from a visit to their shop a few months ago, he was blown away with how the team at Plants Creative had totally adopted the tagline and values of the company — even referencing them in everyday conversation!
Cleanliness standards — Keeping your place clean will speak volumes about your business. Whether it's a showroom, boardroom, the break room, the kitchen, the shop, an office space — and of course, the bathroom — make sure that everyone is aware of your standards of cleanliness. Have a weekly cleaning schedule, so bins are never overflowing and dirty dishes don't lay around.
Driveways, pathways & landscaping — If you're a landscaper or a builder, how your building and its landscaping look seriously matter. This is especially true if you're situated near a high-traffic area. How your shop looks from the road can really influence whether someone decides to call you!
Switching it up once in a while — Research shows that people stop paying attention to their surroundings after a couple of weeks. Our suggestion is to change the environment periodically. It doesn't need to be big — just mix it up a bit. You can rearrange furniture or shelving, switch paint colours, or hang some different photos. At Compass, we routinely switch out artboards of work we've done over the years.
Want to take it up a notch? Consider a showroom.
One of the best things to do before making a big purchase is to try a product out first. That's why everyone test drives cars before buying them. At Compass, we recently bought some new chairs for our board room, but we were able to "loan" one out for a week to see if we liked it.
The same goes for you landscapers and contractors out there. If you're selling design to your clients, it's nice to give them something more tangible than an iPad screen to look at. You've seen how some of the booths look at LO Congress — imagine showing your customers around a space like that. Whether it's hardscaping, structures or a concept garden, giving your customers something to visualize can only be a good thing.
We loved The Woodshed's and Select Stone's booths at LO Congress in 2019. They both had a "showroom" look to them.
---
Some businesses who we've seen do the showroom model really well are The Deck Store, Cedar Springs Landscapes and Let's Landscape Together. All three of these companies have designated areas to chat and show off their products to clients.
So next time you find yourself thinking someone else's shop isn't looking too clean, do a little introspection and ask yourself how yours is looking. A little TLC can go a long way!
If you'd like to chat about how you can "brand" your workspace, reach out to us. Let's chat!
P. S. Our visit to Hidden Creek Landscaping
In August 2019, we visited Hidden Creek Landscaping in Columbus, Ohio, as part of Jeffrey Scott's "Design Build Growth Summit."
We have to say, these guys have an absolutely killer branded space. Check out the photos below!
Things we loved:
The landscaping around their offices and shop is beautifully designed and maintained
The reception area is warm and welcoming
The places for clients to meet with the design team are inspiring
Meeting rooms have high-quality furniture, with wall finishes that are on-par with Hidden Creek's brand promise
The branding is consistent, including on-brand paint colours and messaging
The photography on display is professional
Kudos to the team at Hidden Creek!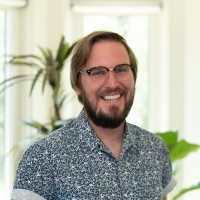 Written by Dan Galenkamp
August 20, 2019
You may also interested in...