Industry Insights
How Google works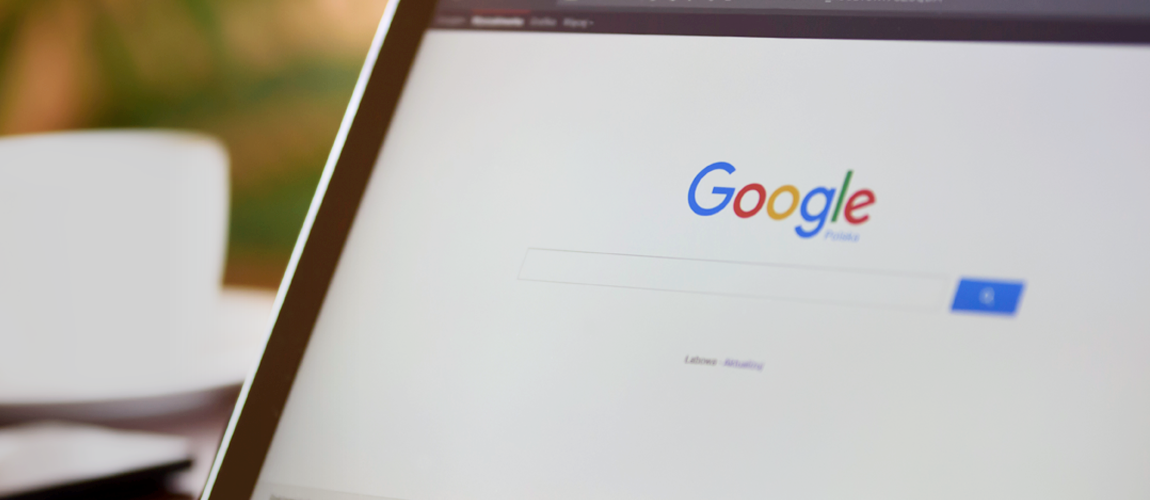 A brief guide to everything search
One of the most common questions we get from our clients is "How can we make our site rank higher on Google?." It is a fair question which I will be happy to answer for you… in the next post.
First; you need to understand a little about how Google works and how pages are ranked. That is what I'll be explaining in this post.
We also get a lot of questions about something called Search Engine Optimization (SEO). Our clients are often inundated with cold calls and e-mails from SEO specialists who promise high [organic] rankings on Google's search results pages. They offer these results in exchange for large sums of money. I have a few things to share about that too in this post.
So, get your popcorn, sit back, put your feet up and get ready to...well, let's just get right into it.
How Google Search Works
Suppose you are driving somewhere unfamiliar and are feeling like having a coffee. You pull over, "Google it" and within seconds you know where all the coffee shops are in your immediate vicinity. It's like magic. How does Google do that?
First, Google looks through billions of websites every day using a digital robot called Googlebot. This is called "crawling." Googlebot processes each of the pages it crawls to and compiles a massive index of all the words it sees within each page.
Googlebot can read all copy and title tags, but it's rather blind when it comes to photography or videos. To know what a video or photo is, it relies on "alt text" or a user-generated description of the media. User-generated descriptions are for screen readers that help visually impaired users and… Googlebot!
What makes Google so amazing is not just the crawling and indexing of web pages, but its ability to sort through those pages and suggest the most appropriate ones to the person who is searching for something like coffee.
How Google ranks your website
Knowing a little about how Google works is great, but I bet you're not here for that. I dare say you've read this far because you want to know how to get your site to appear at the top of the search results. After all, about 1/3 of the people who use Google will click on the first organic result. 90% of these people will not go past the first page.
Google considers over 200 factors in determining how relevant a site is and a complex algorithm to rank results in order of relevance. It sounds complicated, but there are, in fact, a few simple principles you can follow to make your site rank higher:
1. Good reputation
Now, this may sound silly. What can Google possibly know about your reputation? Well, it turns out they developed an algorithm for that. It's called PageRank.
In Google's words "PageRank works by counting the number and quality of links to a page to determine a rough estimate of how important the website is. The underlying assumption is that more important websites are likely to receive more links from other sites." This means that an easy way for your site to rank higher is to get other reputable sites to link to your site. You can do this by following the next factor...quality content.
2. Quality content
Google aims to provide users with the best quality results, so it looks closely to see that a website's content is clear, well written and frequently updated.
We live in an era of information overload. Having a clear message is probably one of the most important things a company can do to stand out. History has shown us that the strongest leaders are the ones who are best able to articulate their message clearly.
Google looks at how much content your site has (warning: quantity alone isn't the way to the top), how your copy is structured, spelling, grammar, and when it was last updated.
As we learned before, Googlebot can't see images, so here is where appropriate "alt text" describing images would come in handy.
I will expand on this later but remember to write content for humans, not search engines.
Having a responsive website is part of a good user experience. A responsive site is one that can adapt to any screen size or device. (Tip. having a mobile version of your site is not the same thing). Google ranks responsive websites higher over desktop-only or mobile-only sites.
Remember what I said about Googlebot being a little blind? Googlebot might not be able to judge how beautiful a site looks the way humans would, but it will notice design through quality code. Make sure your coding standards are clean. Only hire a pro!
4. Quality code
It's easy to find free templates for websites these days. These allow you to get a site up and running cheaply and quickly. But if you're looking for performance, your website must be built properly. Google offers many "best practices" guides. It all comes down to your developer being diligent about properly organizing information and following the latest web code standards.
A site that is not properly coded is more likely to fail, and to be given a lower ranking by Google. In some cases, if your site is not properly coded, it may even be ignored!
5. Secure connection
Security is a top priority for Google. Part of their broader mission is to make the internet a safer place for everyone. To incentivize that mission, Google automatically indexes websites that offer a secure browsing experience through the HTTPS protocol. Web sites offering a secure experience rank higher within search.
We encourage all of our clients to upgrade to a secure experience. Upgrading to HTTPS is an easy way to increase your chances of ranking a little higher.
How to rank higher on Google
So far we've shared a little about how Google works, and how pages are ranked. We've also shared several important principles to follow to build a website that Google will recommend to its users. You may be thinking "What else can I do to rank higher? ".
Head over to my next post. We have lots more to share.