Industry Insights
Attract Top Talent by Improving Your Brand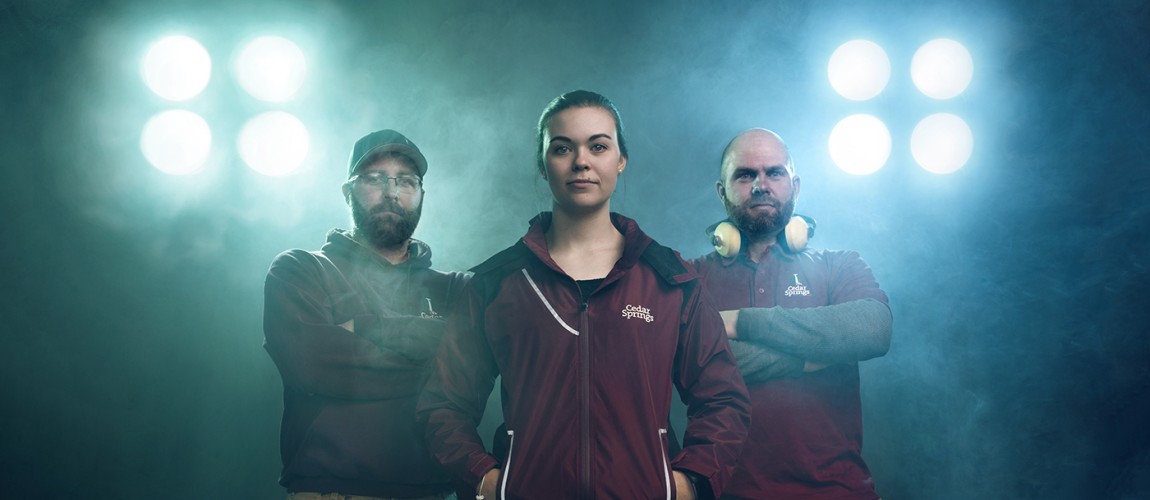 Three Recruiting Tips for Landscape Contractors, Home Builders and Skilled Tradesmen
Recruitment is a seriously hot topic these days, especially in landscaping, home building and the trades. Good employees are becoming increasingly difficult to find, and just as difficult to keep around. It's a sentiment we've heard from our clients time and time again here at Compass.
But why is that? The work that you do is inspiring. Many of you are creative, knowledgeable craftsmen whose work directly influences our quality of life. You make our homes and workplaces more beautiful, more comfortable and immensely more functional. It's inspiring!
So why is it still so hard to attract good employees?
One of the big contributing problems right now is a shortage in the labour market in both Canada and the United States. There simply aren't enough good employees to go around. It's a highly competitive market out there and skilled employees have options.
Plus, in 2018, a survey in The Globe and Mail found that 89 percent of Canadian employees would be prepared to leave their jobs if presented "with the right offer." That's a worrisome statistic, and it's only amplified for small businesses who are struggling to meet the increasing demand for their work.
With that in mind, we wanted to create a practical resource you can use immediately. Below are three hands-on tips you can use in your recruiting efforts this year.
1. Attract quality applicants with an employee testimonial campaign.
What do your employees say and think about your company?
Think about it. How many of us check the review of a product online before buying it? New recruits are viewing your business in the same way. Quality employee testimonials matter.
A "good review" from one of your current employees builds trust. Recruits who see these reviews feel more confident in their choice to work for you. Be sure to use real people who are currently employed at your company in your ads.
For example...
Plants Creative Landscapes, a landscaping company based out of Atlanta, Georgia, worked with us to design and implement a recruitment campaign.
The headline for the campaign was "Love all you do." The concept was based around showcasing the current employees of Plants Creative and what they love about the work they get to do — putting their unique workplace culture on display. We designed a dedicated landing page for the careers section of the website along with print materials and online ads.
Smiling employee faces took centre stage, while a photo gallery of team photos, fun team-building events and employee testimonials reinforced the positive imagery. The result was bright, colourful, on brand — and true to Plants Creative as a workplace.
Would you be confident enough today to feature your employees front and centre in your own recruitment campaign?
2. Show potential hires their opportunities for growth.
Job applicants need to know how and if they can make a career out of working for you. Do they have a clear pathway to follow for career advancement?
Your applicants will ask themselves questions like:
Can I grow with the company?
Will I work with great teammates?
Will I be given the opportunity to do more complex work as time goes on?
When employees are able to visualize their journey with your company, they're empowered and motivated in their jobs.
But they can't even begin visualizing this journey without any opportunities. Opportunity shows up in many different ways:
A clear path for advancing in the company — we call these "career paths"
Regular feedback
Professional development and training
Benefits and insurance
Occasional bonuses for jobs well done
We can be quick to communicate what employees are responsible for and what's expected of them, but it's just as important for them to see when and how they can be promoted.
At Compass, we encourage our clients to develop "career paths" — rudimentary flow charts that visually explain how an employee can work their way up in your company. When these paths are displayed on a careers webpage, applicants are inspired by a clearly visible pathway to grow in their career.
3. Sell them on your unique story.
Is your brand hurting your recruiting efforts?
The people you want to hire are going to have an idea of your business in their head based on what they see. This image or identity — one part of the concept known as your "brand" — influences whether they want to apply. (Or stick around, for that matter.)
Your business's brand identity should be:
Professional — You know what you're doing and how to do it.
Credible — You're trustworthy.
Exciting — You're enthusiastic and passionate about the work that you do each day.
For the most part, your brand identity determines how much and how well you sell projects. But it also plays a secondary function. In today's competitive labour market, it also sells your employment opportunities.
Your brand identity is visible nearly anywhere, but here are a few things to pay special attention to:
Clean vehicle graphics and signage (uncluttered design, free from dirt and scratches)
Stationery and ads
Use of clear, active language
Quality photos (which are an extension of pride in your work)
A website (that loads quickly and is easy to navigate)
Testimonials from staff and customers
Active social media accounts
Awards for your work
Praise for your team
Consistency is key. When it comes to recruitment, having a consistent image and brand — "dressing the part" — does two things:
Creates memorability, which influences whether someone applies for a job.
Builds trust, which influences whether someone stays in a job long-term.
For example...
Landscape America, a landscaping firm in Southeastern Massachusetts, is doing this really well. With our help, they've continued to manage a consistent brand identity and it's paying dividends. It shows in their latest recruitment campaign.
The theme and concept for this campaign was "Work. Grow. Belong." The slogan was "Rallying for Excellence." This concept is on-brand for a company with a patriotic, dedicated and hard-working team.
Another example...
Cedar Springs Landscape Group, a landscaping company based out of Burlington and Oakville, Ontario, does a great job of keeping their brand identity consistent. Check out their latest recruitment campaign.
"5-Star Landscapes" has been a headline on Cedar Springs' website for years. For their recruiting, we helped them take this headline a step further by creating a new creative concept: "5-Star Landscapes… Rock Star Team."
Don't be fooled by the headline — Cedar Spring's employees aren't literal rock stars. The language surrounding the campaign was carefully written so as not to attract "divas" or workers with poor work ethic. Instead, it speaks to Cedar Spring's dedication to hard work, servitude and passion.
The result was a one-of-a-kind — yet compelling — recruitment campaign. New employees can be part of a team with top-shelf pay, leading benefits and endless opportunities to grow.
What's your story?
Ask yourself: What's your story? What makes your company unique and different? Why do clients choose to work with you, and why do employees work for you? Do they know what's expected of them? Do they have a vision for their own journey with your brand? Could they share it with someone clearly and convincingly?
Need some help? At Compass, we take our clients through something we call a "brand discovery" — where we help you discover who you really are and where you want to go. We take an in-depth look at your company and identify:
What makes you tick.
Who your customers are.
What it is that you do for them.
Then, we help you clarify your brand's story and write it down in language that is immediately understandable, shareable and likeable.
Once you've discovered your story, we then design a consistent and appropriate "identity" for your business brand — to create great first impressions. After that, we help you manage a consistent "brand expression."
Putting it all together
There are so many ways to target recruits and so many different channels you can use to try to reach them. Whether it's social media, your website, print materials or just a simple brochure, it's easy to feel overwhelmed.
Add to all that the need to please your current employees while maintaining a consistent brand — it's not a stretch to think you might need some help!
What you need is a plan. When you work with Compass Creative, we'll create and execute a yearly marketing plan with you — with a specific strategy for recruitment. We can help you:
Show off your workplace through employee testimonials and career paths.
Give your business a consistent image that creates positive first impressions and builds long-term trust.
Plan for recruiting success through marketing tactics.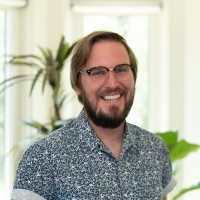 Written by Dan Galenkamp
January 15, 2019